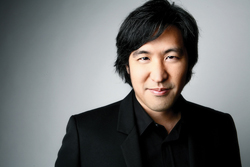 The newest controversial political thriller – Formosa Betrayed is coming to Washington on April 9th. In an interview with producer/co-star Will Tiao, it was revealed that the movie is supposedly more inspirational than it is political. He wants the audience to "leave the theatre with new ideas about identity and justice."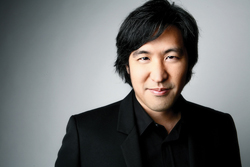 The newest controversial political thriller – Formosa Betrayed is coming to Washington on April 9th. In an interview with producer/co-star Will Tiao, it was revealed that the movie is supposedly more inspirational than it is political. He wants the audience to "leave the theatre with new ideas about identity and justice."
Inspired by several buried yet shocking actual events, story of "Formosa Betrayed" is about FBI agent Jake Kelly's (James Van Der Beek) investigation of the murder of a Taiwanese-American professor. During the investigation, the agent discovers some treacherous twists behind the intricate relationship between the U.S., Taiwan, and China. As a result, he finds himself in a bewildering and dangerous predicament. Viewed with a keen eye, the film prospects the impact of these events on the life of the citizens in all these countries on a personal level.
The drive behind this independent film maker mostly comes from the shock value of these uncommonly known events. Producer Will Tiao, an American through and through, is quite knowledgeable of contemporary Taiwanese history thanks to his Taiwanese parents. These pages of history are of strong significance to his family. However, it is mind-boggling how little-known these events are despite their sheer shock value. With his long time interest of being a film maker and being well-acquainted with provocative titles such as "Munich", "Schindler's List", and "Hotel Rwanda", it had become Will's long time goal to share this information as a film.
Producing an independent film hadn't been easy. "Less than 1% of independent films make it to the theaters", says Will. The difficulties came largely from financing, made more difficult since the filming had to be done in U.S., Taiwan, and Thailand. But surprisingly, political tension wasn't one of the obstacles.
Ultimately, Will would like to raise questions about Taiwan's situation for the Americans and global audiences beyond. Many elements in Formosa Betrayed, such as the basis for one of the characters, came directly from Will Tiao's experience while working in the White House. Prior to entering the entertainment industry in 2002, Will worked in international politics for a decade. His last position with the government was a negotiator for the U.S. Trade Representative's office under President Bush.
More than an average thriller, Formosa Betrayed is designed to provoke the audience and bring them into asking questions. The many themes in the movie "will hopefully provide something to think about for the audience", says Will. While those who are familiar with Taiwan's history will have an added understanding and familiarity with the setting and the story; anyone can be sympathetic towards the themes about justice and identity. At the very least, Will is confident that Formosa Betrayed will "provide entertainment value the way a movie should".
Formosa Betrayed opens in 3 theatres around the Puget Sound on April 9th: Regal Meridian 16, Seattle; Regal Lakewood Cinema 15, Lakewood; and AMC Factoria, Bellevue. The Regal Meridian will be screening Formosa Betrayed with Chinese subtitles. For more information, visit http://www.formosathemovie.com/