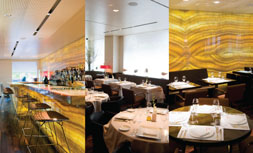 (Edited from AP) Are you into food and good restaurants? Then, you should never miss the restaurants below.

Best New Restaurant
Marea in New York (chef-owner Michael White)
Outstanding Chef Award
Tom Colicchio of Craft in New York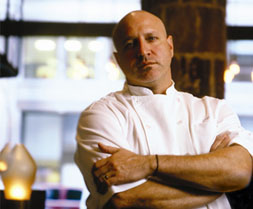 Outstanding Pastry Chef Award
Nicole Plue of Redd in Yountville, Calif.
Outstanding Restaurant Award
Daniel in New York (chef-owner Daniel Boulud)
Outstanding Restaurateur Award
Keith McNally of Balthazar, Lucky Strike, Minetta Tavern, Morandi, Pastis, Pravda and Schiller's Liquor Bar
Outstanding Service Award
Alinea in Chicago (chef-owner Grant Achatz)
Outstanding Wine and Spirits Professional Award
John Shafer and Doug Shafer of Shafer Vineyards in Napa, Calif.
Outstanding Wine Service Award
Jean Georges in New York (wine director Bernard Sun)
Rising Star Chef of the Year Award
Timothy Hollingsworth of The French Laundry in Yountville, Calif.
REGIONAL CHEFS
Great Lakes
Koren Grieveson of Avec in Chicago
Mid-Atlantic
Jeff Michaud of Osteria in Philadelphia
Midwest
Alexander Roberts of Restaurant Alma in Minneapolis
New York City
Daniel Humm of Eleven Madison Park
Northeast
Clark Frasier and Mark Gaier of Arrows in Ogunquit, Maine

Northwest
Jason Wilson of Crush in Seattle
Pacific
David Kinch of Manresa in Los Gatos, Calif.
South
Michael Schwartz of Michael's Genuine Food & Drink in Miami
Southeast
Sean Brock of McCrady's in Charleston, S.C.
Southwest
Claude Le Tohic of Joel Robuchon at MGM Grand Hotel & Casino in Las Vegas