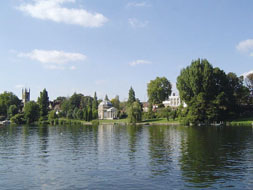 "Sweet Thames, run softly, till I end my song".
-By T.S. Elliot, "The Waste Land"
"Sweet Thames, run softly, till I end my song".
-By T.S. Elliot, "The Waste Land"
---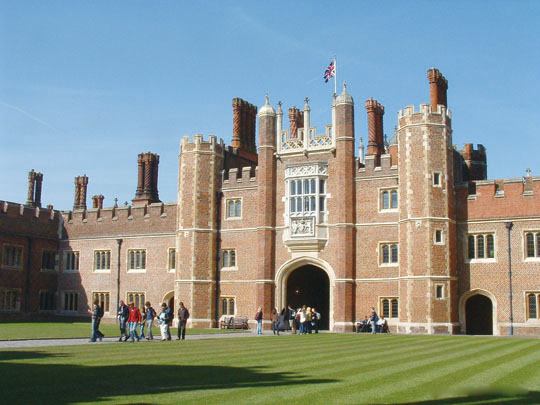 River Thames bred the culture and history of London. Back in the Tudor period, which is around 16th century, the Kings and Queens loved to build their palaces near the river, such as Hampton Court and Queen's House at Greenwich.
Among these magnificent buildings, Hampton Court is one of the most ancient palaces in London. King Henry VIII used to live here. In many ways, it was an advanced architecture at that time, indicating the wealth and power of the owner. For example, there are slopes created for sewage to flow into the drain. This whole process is said to be the first sewage system in UK.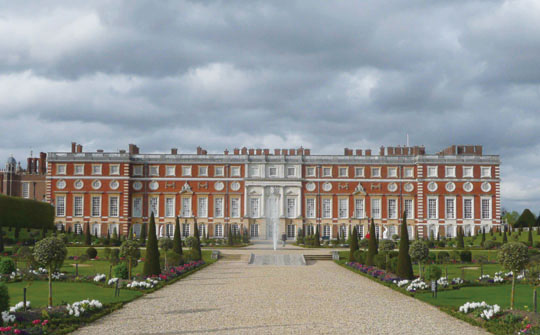 With a complicated history, Hampton Court itself is an intricate complex of tower, castle and palace. Entering the Base Court is like entering a time machine, sending you back to the Tudor period, when Henry VIII took over the palace. Although there are significant prints of restorations, the façade and Roman ornaments still give a hint of its original appearance. The clock at the clock court has the earth in the center and the moon and the sun spin around the earth. Though advanced as it was in Tudor period, the clock is a great reminder of the continuous improvement of human knowledge.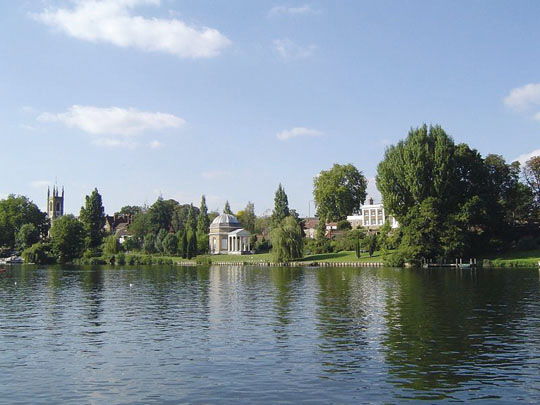 The French-style garden is one of the significant parts of Hampton Court, too. There are no authentic remains of gardens from Tudor period except for a small knot garden. Most parts of the garden were well constructed along River Thames. Although artificial landscape cannot catch the wildness of the nature, it is like a well-composed piece of music, bringing connection and joy. It may be a symbol of power that man can conquer the nature, a desire to control the world.
Today, Hampton Court is open to the public and no longer exists as a residential place. Thousands of tourists from all over the world visit here. People come and leave. Still "Sweet Thames, run softly" around Hampton Court, secretly singing never-ending songs of past stories.