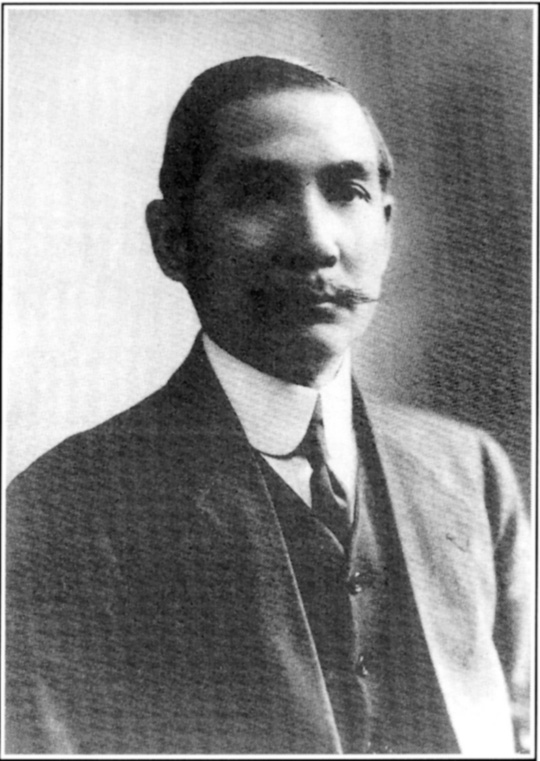 孫中山生平偉跡揚名天下,在紀念辛亥革命百周年時,特向大家介紹孫中山生平偉績。
孫中山先生是傑出的愛國主義者和民族英雄,是中國民主革命的偉大先行者。
孫中山先生(1866-1925)誕生於廣東省香山縣(今中山市)翠亨村。他為中國的獨立、民主、富強,統一和人類進步事業奮斗終生,建立了不朽的歷史功績。他給中華民族和中國人民留下了許多寶貴的精神遺產,特別是他的愛國思想、革命意識和進取精神,值得我們永遠學習、繼承和發揚。
孫中山先生的高尚品質堪為世人楷模。贏得了全中國人民和世界人民的崇敬。他一生奔走革命在海內外留下的光輝足跡,現已成為人們緬懷中山先生愛國思想和革命業績的永久紀念地。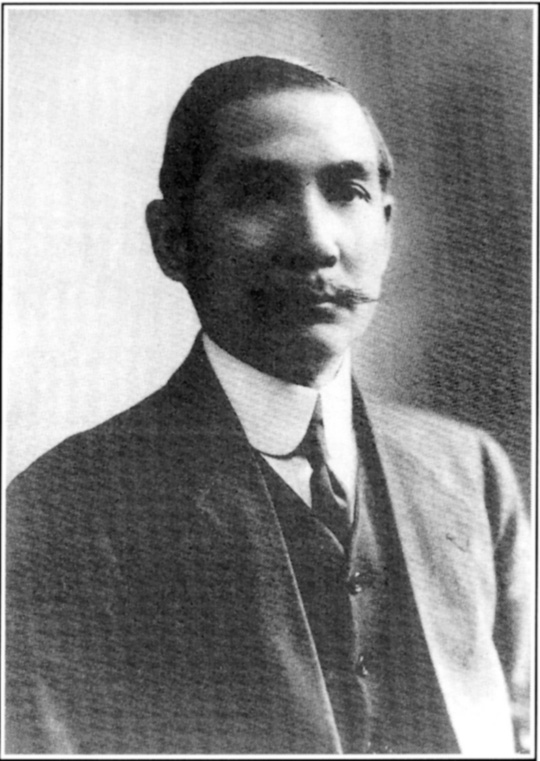 孫中山生平偉跡揚名天下,在紀念辛亥革命百周年時,特向大家介紹孫中山生平偉績。
孫中山先生是傑出的愛國主義者和民族英雄,是中國民主革命的偉大先行者。
孫中山先生(1866-1925)誕生於廣東省香山縣(今中山市)翠亨村。他為中國的獨立、民主、富強,統一和人類進步事業奮斗終生,建立了不朽的歷史功績。他給中華民族和中國人民留下了許多寶貴的精神遺產,特別是他的愛國思想、革命意識和進取精神,值得我們永遠學習、繼承和發揚。
孫中山先生的高尚品質堪為世人楷模。贏得了全中國人民和世界人民的崇敬。他一生奔走革命在海內外留下的光輝足跡,現已成為人們緬懷中山先生愛國思想和革命業績的永久紀念地。
Dr. Sun Yat-sen(1866-1925) was a remarkable patriot and national hero. He was also a great forerunner of the democratic revolution of China.
Dr. Sun was born in 1866 in Cuiheng village, Xiangshan County (the present Zhongshan City). He fought all his life for the cause of winning the Chinese national independence and bringing happiness, prosperity and power to the nation. He had left a lot of precious legacy to the nation and the people, especially his patriotism and revolutionary willpower, which are worth learning and carrying forward by the Chinese people.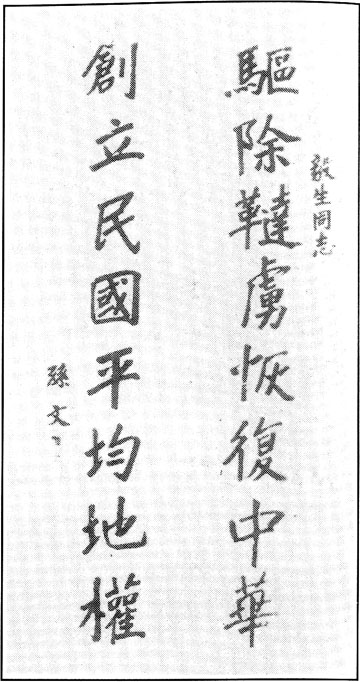 少年求學 立志救國 1866 -1894
孫中山先生原名孫文,號日新,後改號逸仙。1866年11月12日誕生於廣東省香山縣(今中山市)翠亨村一個貧寒農民家庭。他6歲就開始參加農業勞動,10歲入村塾讀書,少年的孫中山,常聆聽同村太平軍老兵馮爽觀講述早年親歷的反清故事,因此激發了他的革命思想與民族意識,並逐步成為站在時代前列的巨人。
1878年他去檀香山讀書,1883年回鄉,曾破除迷信,搗毀神像。1884年起,先後在香港、廣州等地學醫,那時他結識志同道合的好友,議論時政,抨擊清廷,探求救國途徑。1892年,學醫畢業後在澳門、廣州等地行醫濟世。1894年孫中山北上投書李鴻章,提出改革弊政,振興國家等建議,未被採納。上書遭拒,更受到甲午戰爭慘敗的刺激,孫中山終於放棄對清王朝的幻想,逐漸走上民主革命的道路。
Dr. Sun Yat-sen was born in an ordinary peasant's family on November 12, 1866 in Cuiheng Village, Xiangshan County (the present Zhongshan City), Guangzhou province, surname Wen and alternate name Yat-sen, alias Zhongshanqiao when he was engaged in revolutionary activities in Japan in 1897. The name Zhongshan is derived from this. Raised in a poor farming family, Dr. Sun learned the hardships of working life at an early age and always sympathized with the people's hardships. When he was ten years old, Sun Yat-sen attended an old style private school in Cuiheng Village.
In 1879 at the age of twelve, he went to Honolulu to study and returned to China in 1883 at the age of seventeen. From 1886 to 1892, Sun Yat-sen studied medicine in Guangzhou, Hong Kong and practiced medicine in Macao, Guangzhou after graduation. Meanwhile he also devoted himself to politics. Because he thought the Qing government was greatly corrupt and China was in a crisis, in 1894 Sun Yat-sen submitted a memorial to Li Hong-zhang, a top official of the Qing government at that time, to demand China's total reform. His memorial however, was rejected. After China's defeat in the First Sino-Japanese War (1894-95), he began to stimulate revolutionary zeal among overseas Chinese. For the next 16 years he traveled widely in foreign countries, making an intensive study of western political and economic thought and beginning to develop his own revolutionary theory.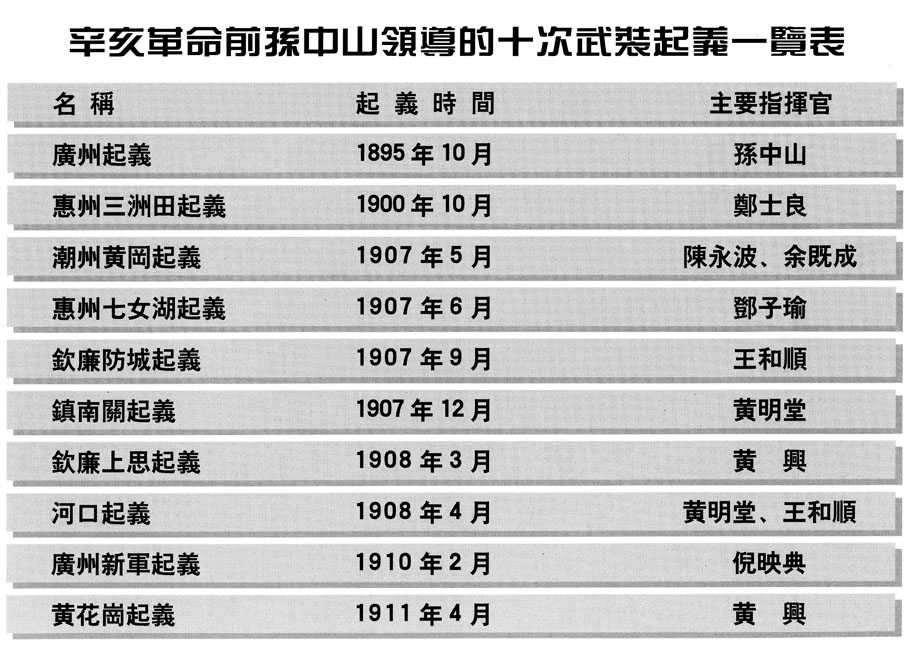 致力革命 推翻帝制 1894 – 1911
1894年11月,孫中山在檀香山創建了革命團體興中會,以「驅除韃虜,恢復中國,創立合眾政府」為誓詞,第一次向中國人民提出推翻清王朝,建立共和國的革命主張。1895年,在香港建立興中會總部,在廣州和日本也建立了組織。1895和1900年,他領導興中會並聯絡會黨發動了廣州起義和惠州起義。
1905年8月,孫中山聯合興中會、華興會、光復會等革命團體,建立起中國第一個民主革命政黨——中國同盟會,並在各地發展同盟會組織,推進了民主革命形勢發展。孫中山先後領導了10次武裝起義,雖連遭失敗,但他愈挫愈奮,百折不撓。1911年10月10日,湖北革命團體在同盟會中部總會推動下,武昌起義成功,佔領武漢成立軍政府。隨後各省紛紛響應,擁護共和,匯成了全國規模的辛亥革命,擂響了清王朝的喪鐘。
In November 1894, Dr. Sun Yat-sen established the Xing Zhong Hui (Society for the Revival of China) in Honolulu. The Xing Zhong Hui outlined its program as: "the expulsion of the Manchus, revival of China, establishment of people's government." In 1895, he established the headquarters of Xing Zhong Hui in Hongkong and some branches in Guangzhou and Japan. In 1895 and 1900, led by Dr. Sun, armed uprisings were held by Xing Zhong Hui in Guangzhou and Huizhou against the Qing government.
In 1905, Dr. Sun united the other revolutionary bodies in existence and formed in Tokyo a new organization under the name of Tong Meng Hui (Revolutionary league). From 1895 to 1911, Sun Yat-sen staged several armed struggles against the Qing government, but failed. Though he met with repeated failures, he was still quite optimistic about the revolution. On October 10, 1911, an armed uprising broke out in Wuchang.
The revolt quickly spread to other provinces of the country. A convention was held in Wuhan at which the anti-Manchus forces decided to set up a provisional government and the revolutionaries succeeded in overthrowing the Qing government. This event is known in China's history as the Revolution of 1911
Pic1 1905年夏,孫中山聯合光復會、華興會等革命團體,在日本東京成立了全國性的革命聯盟——中國同盟會。在8月20日成立大會上,孫中山被推舉為總理,圖為當時的孫中山。
In July 1905, Dr. Sun united the other revolutionary bodies formed in Tokyo a new organization — Tong Meng Hui (revolutionary League). On August 20, he was chosen to assume director general at the inaugural meeting of Tong Meng Hui.