http://www.seattlechinesetimes.com/images/stories/article_images/lifestyle/2011/june/summerfestivalguide/summerfestguide.jpg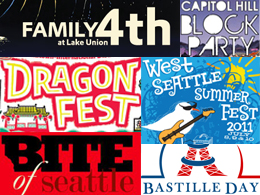 It's time to celebrate! We are recommending these summer (July) festivities for you and your beloved family. Let's spread the words and get outside to enjoy the greatest season of all. Seattle International Beerfest, Family 4th at Lake Union, West Seattle Summer Fest, Chinatown-International District Dragon Fest, Ballard SeafoodFest, Chinatown Seafair Parade…

It's time to celebrate! We are recommending these summer (July) festivities for you and your beloved family. Let's spread the words and get outside to enjoy the greatest season of all.
Seattle International Beerfest
7/1-3 @ Seattle Center (305 Harrison St, Seattle)
$5/20/25 | seattlebeerfest.com
The World Beer Experience, featuring over 150 world-class beers from more than 15 countries.
Lake Union Wooden Boat Festival
7/2-4 @ 1010 Valley St, Seattle
FREE | cwb.org
Celebrating the heritage of wooden boats, so get your boat out or take a free ride.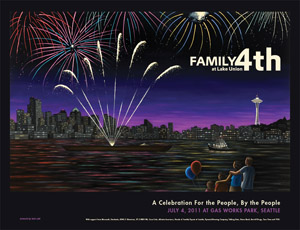 Family 4th at Lake Union
7/4 @ Gas Works Park
FREE | familyfourth.org
Let's spend your Independence Day with free activities, food and drink, and, of course, fireworks.
West Seattle Summer Fest
7/8-10 @ The Junction (California Ave SW & SW Alaska St)
FREE | wsjunction.org/summerfest
Three days of fun with a dozens of bands, hundreds of merchants and artists, and over 30,000 people.
Bastille Day
7/9-10 @ Seattle Center (305 Harrison St, Seattle)
FREE | seattle-bastille.org
Fancy some French food and wine? Let's experience the French culture and learn about their cultural revolution all at once.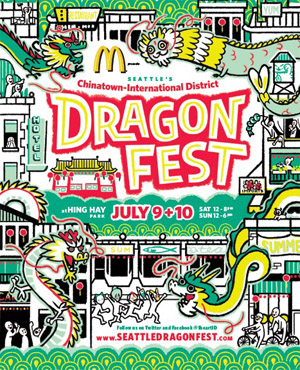 Chinatown-International District Dragon Fest
7/9-10 @ Hing Hay Park (S King St & Maynard Ave S)
FREE | SeattleDragonFest.com
Fun times with Chinese lion and dragon dances, along with the amazing Food Walk ($2 Tasting Menu).
Ballard SeafoodFest
7/9-10 @ 2208 NW Market St
FREE | seafoodfest.org
Don't miss out some of the best seafood in the Pacific Northwest, especially the Alder-Smoked Salmon!
Bite of Seattle
7/15-17 @ Seattle Center (305 Harrison St, Seattle)
FREE ADMISSION | comcastbiteofseattle.com
"Just a Bite", sampling of Seaetle's greatest food without emptying your wallet.
Bon Odori Festival
7/16-17 @ Seattle Baptist Temple (1427 S Main, Seattle)
FREE | seattlebetsuin.org/index.php/bon-odori-festival
Honor our ancestors in a Japanese way. The summer festival features traditional Japanese music, dancing, and performances.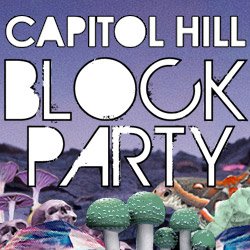 Capitol Hill Block Party
7/22-24 @ E Pike St & 12th Ave
$30/75 | capitolhillblockparty.com
Rock/Punk/Metal/Reggae/Dubstep/DJ/Hip-Hop/Soul/Funk/Blues/Jazz, it's all here.
IKEA Renton River Days
7/22-24 @ Liberty Park, Renton
FREE | rentonriverdays.org
A multi-day family festival and celebration of community pride, featuring and numerous activity stations just for kids.
Chinatown Seafair Parade
7/24 @ 10th Ave S & S Jackson
FREE | seattlechinesechamber.org/chinatown-seafair-parade
100-foot-long dragon, dancing lions, Asian Drill Team presentations and much more.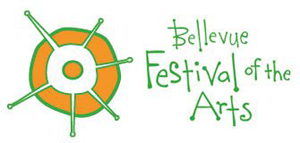 Eastside Arts Festivals
7/29-31 @ Bellevue Downtown
FREE
Bellevue Festival of the Arts | bellevuefest.org
Bellevue Museum's Arts Fair | bellevuearts.org/fair
Bellevue's 6th Street Fair | bellevuedowntown.org/events/sixth_street
At the same weekend, downtown Bellevue will be transform into a massive arts festival featuring performance art, live music, artist demonstrations and delicious food by three great events.