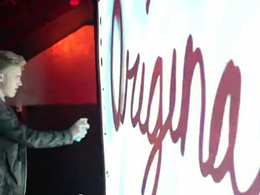 One of the most important questions that I always ask my clients is "How do you envision your wedding?" What I hear usually sums up to one answer – they want the wedding to be one-of a kind … Of Course! Lately though, I have been getting a lot of this answer, "We want to do fun things at the reception that are slightly out of step from the traditional music and eating-based reception."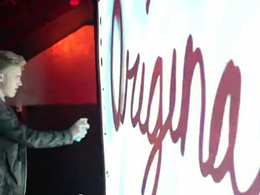 One of the most important questions that I always ask my clients is "How do you envision your wedding?" What I hear usually sums up to one answer – they want the wedding to be one-of a kind … Of Course! Lately though, I have been getting a lot of this answer, "We want to do fun things at the reception that are slightly out of step from the traditional music and eating-based reception."
I always encourage my clients to "spice-up" their reception by doing fun activities and entertainment. However, before planning any of those fun reception activities, please remember these 2 vital things:
•    Discuss it first. Bring your personality and interest as a couple and incorporate it into the wedding. It will be more memorable that way.
•    Don't go overboard with the entertainment. Make sure that the fun reception idea still fits into the wedding budget.
Here are some fun entertainment ideas that I would like to share with you:
1.    Let's Dance and Rock n' Roll! Instead of the typical music by DJ, how about setting up one of the Kinect dance games or rock band at the reception? This is a great way to have fun without spending too much!
2.    For a summer wedding, I would recommend doing some kind of outdoor games. Perhaps bocce ball? I have seen a couple who had a "bouncy castle" set up for both adults and kids. A fun way for the adults to "get in touch with their inner kids at heart".
3.    An improv troupe or a cabaret performance will be a great addition to the reception if the guests are mostly adult.
4.    Have you seen the latest "Interactive Graffiti Wall?" Guests could "draw/ paint/ spray" on the bride & groom's pic or use this method to send a lovely note to the happy couple.
5.    My personal favorite involves the old games of musical chairs and treasure hunt. The players have to find items (i.e. blue shoes, purple tie, chocolate from the dessert bar, etc.) and run back with their item to grab a seat. The loser of the game (the one that doesn't get a chair) has to do something (fun perhaps?) for the bride and groom.