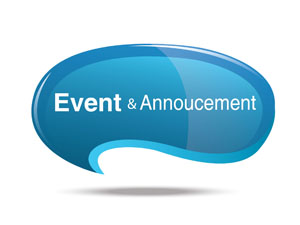 Aimee Phan reads from "The Reeducation of Trudy Truong"
Diverse Harmony Choir to perform
Animal adoption at Laurelhurst Community Center
Juneteenth Celebration
Madrona Park neighborhood repaving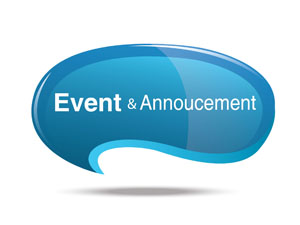 Aimee Phan reads from "The Reeducation of Trudy Truong"
What: Author Aimee Phan will read from her new book, "The Reeducation of Trudy Truong," a story of a young woman who journeys back to Vietnam in search of her brother and uncovers her family's decades-old secret.
When: June 12, 7:00 p.m. to 8:30 p.m.
Where: Seattle Central Library, Level 4, Washington Mutual Foundation Meeting Room 1 (1000 Fourth Ave. Seattle WA 98104)
Price: FREE
Info: Call the library at 206-386-4636 or ask a librarian
Diverse Harmony Choir to perform
What: The Diverse Harmony Youth Chorus, the Northwest's first gay-straight youth chorus, will honor the beauty of the Pacific Northwest with a show dedicated to nature and how people interact with their surroundings.
When: June 8 and June 9, 7:30 p.m.
Where: Langston Hughes Performing Arts Center (104 17th Ave S Seattle 98144)
Price: $12 (Purchase tickets online at brownpapertickets.com/event/247045)
Info: facebook.com/diverseharmony
Animal adoption at Laurelhurst Community Center
What: As part of its ongoing outreach efforts to find suitable permanent homes for foster animals, the Seattle Animal Shelter hosts a cat adoptathon, featuring numerous cats of different breeds. They hope to continue to spread the word about the joys and value of adopting shelter pets and saving lives.
When: June 9, noon to 3:00 p.m.
Where: Laurelhurst Community Center (4554 NE 41 St. Seattle WA 98105)
Price: $45 to $135 for adoption (plus applicable license fees)
Info: Call 206-386-7387 or visit seattleanimalshelter.org
Juneteenth Celebration
What: Yesler Community Center invites the community to celebrate Juneteenth. The event will be filled with entertainment, arts, crafts, food from various cultures and more. Juneteenth is a holiday commemorating the date in 1865 when many slaves in Texas learned they had been freed by the Emancipation Proclamation.
When: June 15, 5:00 p.m. to 8:00 p.m.
Where: Yesler Community Center (917 E Yesler Way Seattle WA 98122)
Price: FREE
Info: contact Marc Hoffman at marc.hoffman@seattle.gov or call 206-386-1245.
Madrona Park neighborhood repaving
SDOT crews will repair the roadway surface of 34th Avenue, East Denny Way, and Madrona Drive, from East Cherry Street to Lake Washington Boulevard on June 9. This work requires fair weather, and if the forecast is unfavorable, the project will be rescheduled. The crews will keep at least one lane of traffic open for each direction of travel, working from 8:00 a.m. to 6:00 p.m. Police Officers and traffic flaggers will assist traffic.