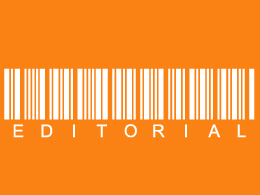 It has been 15 years that Hong Kong reverted to Chinese sovereignty. Ironically, the Chinese government has not gotten support from Hong Kong residents since 1997 handover; moreover, Hong Kong residents increasingly identify themselves as "Hong Kongers" rather than "Chinese."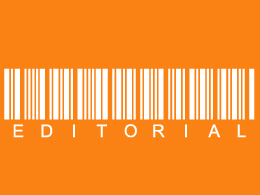 It has been 15 years that Hong Kong reverted to Chinese sovereignty. Ironically, the Chinese government has not gotten support from Hong Kong residents since 1997 handover; moreover, Hong Kong residents increasingly identify themselves as "Hong Kongers" rather than "Chinese."
In these 15 years, China continuously provides financial support to Hong Kong. According to recent statistics, about 20 million mainlanders visit Hong Kong every year, bringing lots of economic benefits to this island.
However, why are Hong Kong people still ungrateful for anything that the Chinese government has done? Have China even take a moment to think what Hong Kong really wants?
For Hong Kong residents, the Chinese government never shows their kindness and does not care about people's demands in these 15 years. Economic support is only a ruling strategy. What Hong Kong people truly yearn for are democracy, freedom, and human rights, but 15 years later those hopes are like unfulfilled dreams.
China never wants to pay attention to Hong Kong citizens' demand for democracy that causes a huge gap between Hong Kong and China. Beijing authorities is addicted to their impressive GDP, numerous skyscrapers, and high-tech military technology, but for Hong Kong people, those myths are just bubbles which will pop at the slightly touch.
The Chinese government also emphasizes on so called "nationalism" and "patriotism," saying that all Chinese should stand together to advance the national interest. However, this is deepening the fear of Hong Kong people who are afraid that this sort of "national honor" will be a high-sounding excuse for suppressing human rights and democracy.
In this year's anniversary of the June 4th Tiananmen Square massacre, lots of Hong Kong citizens protested against the Chinese government, requesting a thorough investigation of Tiananmen activist Li Wangyang's death. This incident is like a trigger, stoking up hatred among Hong Kong people.
Since the return of Hong Kong, Hong Kong is always like a democracy pioneer of China. Hong Kong people seem to have "Prometheus complex." They challenge the bottom line of China, pushing China for democracy for all Chinese, just like Prometheus stole fire from Zeus for all human beings.
If the Chinese government wants to resolve the conflict with Hong Kong citizens, they must acknowledge the value of democracy and understand thoroughly why Hong Kong people want a democratic society. Otherwise, Hong Kong will always be a thorn in the side of China and the tension will never be eased.
---
Phoebe Fan graduated from the University of Washington with a Master's degree in Cultural Studies. She is interested in any cultural issues from ancient Chinese literature to contemporary Western fashion.