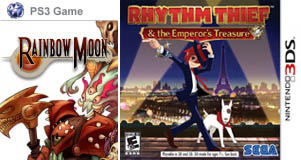 Gaming This Week: New Releases for July 8th to July 14th.  Ashley's thoughts on new releases: Rhythm Thief and the Emperor's Treasure and Rainbow Moon.
Sorry for the delay; life waits for no one, but neither do game releases, so let's see what's out this week!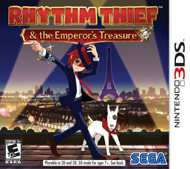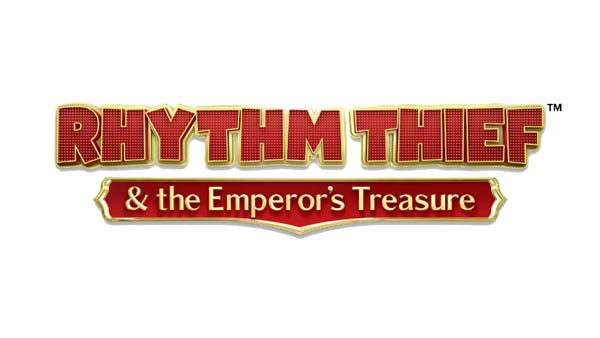 Rhythm Thief and the Emperor's Treasure
As a general theme for this installment, I'll focus on games that sound amazing that I can't play for lack of console.  Rhythm Thief, released on July 10th for the 3DS, promotes flashy rhythm based games set in Paris that incorporates the swiping and tapping of Rhythm Heaven with its own flamboyant spectacle.  Dance offs are common, and the controls are so easy to learn that they overshadow the inconsistent mini game scoring.  I'm itching to play as Phantom R, but the lack of a 3DS will stop me and a lot of reviewers from buying this game despite the praise it's getting.
Link: http://www.sega.com/rhythmthief/ 
---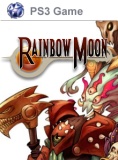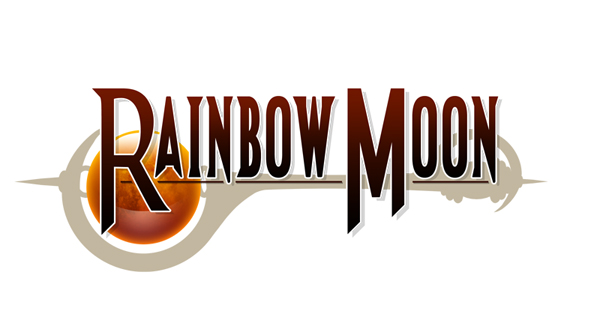 Rainbow Moon
Throwbacks to legendary gaming lineage are always well received by gamers if they've paid appropriate homage, and Rainbow Moon seems to be succeeding.  The minimal plot makes way for intricate gameplay and smooth mechanics, brought to life by the growing SideQuestStudios.  Like the other popular retro hits from SideQuest made for the PS Network, Rainbow Moon is impressing gamers that are willing to give it a try.  It releases for the PS3 on July 10th, and as a closing note, don't let the ridiculous name fool you; the game's much more hardcore than it's anime-esque title suggests.
Link: http://us.playstation.com/games-and-media/games/rainbow-moon-ps3.html
---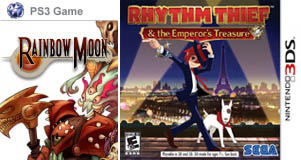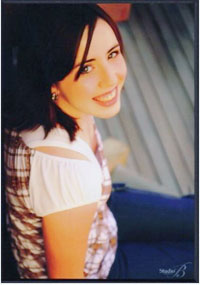 Ashley Muldoon, Experienced Gamer
Gaming has been a part of my life since I first gripped a Sega Genesis controller in my young hands.  Starting with humble Sonic and Pokémon games, I transitioned to Crash Bandicoot, Spyro, Final Fantasy, and Halo as I grew up with my beloved video games.  I've played my dad's Atari 2600, an SNES, a Sega Genesis, a PS1 and a PS2, an Xbox and an Xbox 360, Gameboy Classic, Color, Micro and SP, and every form of Nintendo DS and Sony PSP.   My console of choice is the Xbox 360, but I play my Nintendo DS and PSP daily.  Gaming is more than a hobby for me; it's a way of life.  I've written my own strategy guide for a Phoenix Wright game and I've contributed my knowledge of specific games to forums and friends often.  I love reviewing and researching games on all platforms, and my favorite gaming genres would have to be RPG's and FPS's.