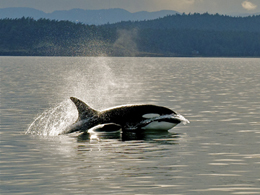 (Edited from AP) — Washington's San Juan Islands are among the hottest items in the world of recreational travel this year.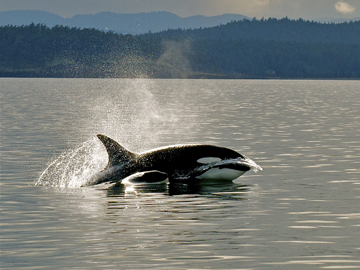 (Edited from AP) — Washington's San Juan Islands are among the hottest items in the world of recreational travel this year.
In recent months, standouts among the 28 islands and some 400 more rocks and pinnacles southwest of Bellingham have been in the international spotlight by making:
— Lonely Planet's list of Top 10 U.S. Destinations for 2013.
— TripAdvisor's acclaim for San Juan Island as "the best island in America."
— TripAdvisor's Traveler's Choice Award for San Juan Island as the fourth-best island in the world (behind Ambergris Cay in Belize, St. John in the Virgin Islands, and Bora Bora).
— Topping it off just two weeks ago, President Barack Obama signed an executive order designating San Juan Islands National Monument.
The order will give permanent protection to treasured spots in the archipelago, primarily 1,000 acres of island sites managed by the U.S. Bureau of Land Management.
The beauty and features of the San Juans are no secret. For example:
— Shaw Island School is the longest continuously operating school in Washington.
— Civilian Conservation Corps in 1936 finished a stone observation tower on Orcas Island's 2,409-foot Mount Constitution, highest point in the San Juans.
— President Theodore Roosevelt slept on San Juan Island at Roche Harbor's Hotel de Haro in 1906 and 1907.
— John Wayne often visited the hotel, where his custom oversize bathtub remains.
Some choice areas already have been preserved for recreation, including 5,252-acre Moran State Park on Orcas Island with camping, five freshwater lakes and 30 miles of hiking trails.
Outdoors enthusiasts love the islands in dozens of ways, including bird watching, whale watching, sea kayaking, salmon fishing, sailing, powerboating and bicycling where there's yet to be a traffic signal light installed.
In the rain shadow of the Olympic Mountains, the San Juans enjoy 245 days of sunshine a year on the average and half the rain of Seattle or Portland.
Most of the islands are wild in some way, to be visited briefly by boat-in campers, or not at all. Habitats include native prairie grasses at Cattle Point and old-growth Sitka spruce at Point Colville. The islands are sanctuaries for countless cultural resources and home to a wide range of wildlife, including bald eagles, orcas, harbor seals and other rare species.
Barbara Marrett at the San Juan Islands Visitor Bureau applauded the monument designation, calling it a "cause for local celebration" and crediting island citizens who worked years to make it happen.
The monument will include popular island recreation destinations such as Iceberg Point, Chadwick Hill and Watmough Bight on Lopez Island and the campgrounds on Patos, Posey and Blind islands.
Lighthouses in the monument include Turn Point light station on Stuart Island, the lighthouse on tiny Patos Island where a few buoys in Active Cove are coveted by overnight boaters, and the site of the Cattle Point lighthouse on San Juan Island.
The 1,260-acre San Juan Island National Historical park, where the American Camp Unit borders Cattle Point, will continue to be managed by the National Park Service.
The historical park is a favorite destination for bicyclists, and a sleeper for its great hiking trails.
Some visitors getting off the ferry at Friday Harbor never get any farther into the island. The little town, void of chain stores — even Subway was turned away by the city council — is especially busy in summer.
San Juan Outfitters at the harbor provides sea kayaking guides and shuttles to Roche Harbor for paddling tours.
Susie's Mopeds rents powered cycles, two-person tri-peds and offers for motoring around the island, home to one of the country's largest lavender farms.
A top option for active visitors is Island Bicycles with its good selection of rentals. On the other hand, it's easy for visitors to bring their own.
Bicyclists are first-class citizens in the Washington State Ferries system. They're allowed to get on and off the ferries ahead of motor vehicles.
Cyclists going to the San Juan Islands from Anacortes are charged passenger fare plus a $2 surcharge during the nonpeak times (Oct. 1-April 30) and a $4 surcharge during the peak season (May 1-Sept. 30). After paying the initial round-trip fare, inter-island travel is free.
Lopez Island is not to be missed by cyclists. Orcas Island is a little more nerve-wracking with narrow, hilly roads and traffic. San Juan Island is excellent for two-wheelers.
Pedal to Lime Kiln Park and check out the whale museum. In a weekend, a visitor can have a great time biking and hiking to the two units of San Juan Island Historical Park, which commemorates the island's Pig War (1859-1872), the last time the U.S. and Great Britain opposed each other on U.S. soil.
At English Camp, hike around Belle Bay and steeply up to Young Hill where turkey vultures soar to share the panoramic views across to Canada's Gulf Islands.
At American Camp, on the southeast end of the island, check out the visitor center. Then hike the Mount Finlayson Trail high along a windswept ridge of remnant native grasses. Enjoy stunning views of Mount Baker to the east, Mount Rainier to the southeast, and the Olympic Mountains to the south across the sparkling Strait of Juan de Fuca, and Vancouver Island, British Columbia, to the west.
Then drop down off the ridge, where you're likely to see blacktail deer. Cross the road and hike out to Cattle Point lighthouse, where visitors last weekend were captivated looking down the cliff at a sea lion.
This is a wild place to visit.