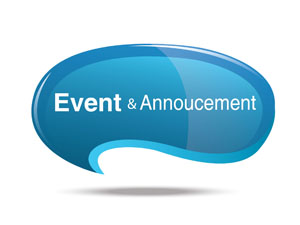 Kids' Drive-In Movie Night: Wall-E
Youth Intro to Exhibits Program
Touch-A-Truck
Partial intersection closures on South Jackson Street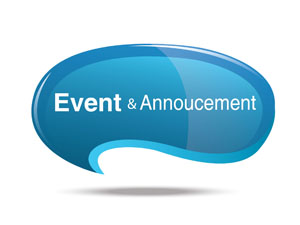 Kids' Drive-In Movie Night: Wall-E
What: Kids will spend the evening with MOHAI's educators while parents are free to enjoy the terrific bars and restaurants in Seattle's South Lake Union neighborhood. Back at the museum, we'll make cardboard cars for our very own "drive-in", and then watch a movie in MOHAI's Faye G. Allen Grand Atrium. Appropriate for ages 5 and up.
When: May 31, 6:00 p.m. – 9:00 p.m.
Where: MOHAI at Lake Union Park (860 Terry Ave N. Seattle, WA 98109)
Price: $15 per child, $10 for members
Info: tinyurl.com/pb9h6p3
Youth Intro to Exhibits Program
What: Youth Intro to Exhibits Program welcomes Youths 14-18 years old and Young Adults 18-21 years old for free classes and life skills at SUVA. They are now accepting student applications and pledges for the weekly program.
When: May 31, 6:30 p.m. – 8:30 p.m.
Where: SUVA Studio (3642 33rd Ave S. Seattle, WA 98144)
Price: FREE/donations
Info: communityexhibits.com
Touch-A-Truck
What: The Junior League of Seattle (JLS) will hold its third annual community and family event, Touch-A-Truck. The event is open to the public and provides families and children with the opportunity to explore and climb into a variety of trucks, speak to the truck operators, take pictures and more. Touch-A-Truck is a educational experience that allows the community to learn more about the mission of the Junior League of Seattle
When: June 2, 10:00 a.m. – 1:00 p.m.
Where: Magnuson Park (7400 Sand Point Way N.E. Seattle, WA 98115)
Price: FREE
Info: jrleagueseattle.org/?nd=touch_a_truck

Partial intersection closures on South Jackson Street
Partial intersection closures on South Jackson Street in the Chinatown/International District will begin on June 1, Saturday. Streetcar track, switches and platforms for the First Hill Streetcar are being constructed down the center of South Jackson Street, restricting north- and southbound traffic across the construction zone.  
Beginning Saturday, June 1, and continuing until Friday, July 19, Sixth Avenue South will be closed to through traffic at South Jackson Street.