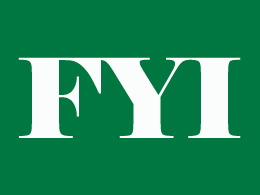 Myanmar's Suu Kyi slams 2-child limit for Muslims
Japan politician apologizes to US for sex comment
Vietnam arrests well-known blogger for criticism
NKorea relaxes controls over worker salaries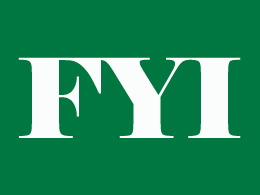 Myanmar's Suu Kyi slams 2-child limit for Muslims
Opposition leader Aung San Suu Kyi and Islamic leaders expressed dismay Monday over plans by authorities in western Myanmar to revive a two-child limit on Muslim Rohingya families, a policy that does not apply to Buddhists and comes amid accusations of ethnic cleansing.
Japan politician apologizes to US for sex comment
Outspoken Japanese politician Osaka Mayor Toru Hashimoto apologized Monday for saying U.S. troops should patronize adult entertainment businesses as a way to reduce sex crimes, but defended another inflammatory remark about Japan's use of sex slaves before and during World War II.
Vietnam arrests well-known blogger for criticism
Vietnamese police have arrested one of the country's best known bloggers for posting criticism of the communist government, the latest in an intensified crackdown against dissent in the one-party, authoritarian state.
NKorea relaxes controls over worker salaries
Government economist Ri Ki Song says the government introduced new economic management methods last month that relax state control of workers' salaries. He also says the change introduced April 1 should not be seen as "reform and opening."
Fierce fighting between Sudan troops and rebels
Sudanese government troops clashed with rebels in the conflict-wracked state of Southern Kordofan near the border with South Sudan, and each side claimed Monday it inflicted heavy losses on the other.
Cuba announces digital TV trials next month
Cuba is set to begin a gradual rollout of digital television. The Ministry of Communications says trials will begin next month in parts of the capital, Havana. Authorities plan to distribute signal decoder boxes donated by China at a cost of about 30 cents.
Economic gains boost US confidence to 5-year high
Home prices are surging, job growth is strengthening and stocks are setting record highs. All of which explains why Americans are more hopeful about the economy than at any other point in five years.
SKorea idles 2 nuke plants after cable tests faked
South Korea has idled two nuclear power plants after finding that test results for crucial control cables were falsified in a new blow to an industry mired in a graft scandal and safety lapses.
UK parliamentary committee to examine work of MI5
Britain's parliamentary intelligence committee said Tuesday it will carry out a report into whether U.K. intelligence services fell short before the killing of an off-duty British soldier in an apparent Islamic extremist attack.
Sprint says panel clears proposed sale to Softbank
Sprint and Japan's Softbank said Wednesday that regulators haven't found any unresolved national security issues related to Softbank's proposed $20.1 billion deal for control of the No. 3 cell carrier.