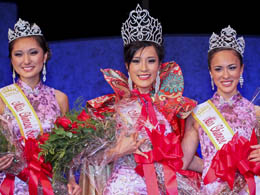 As a community's cultural tradition since 1951, the 2013 Miss Chinese Seattle Scholarship for Women attracted hundreds of community members to celebrate the transformation of 11 contestants at Bellevue's Westminster Center last Saturday.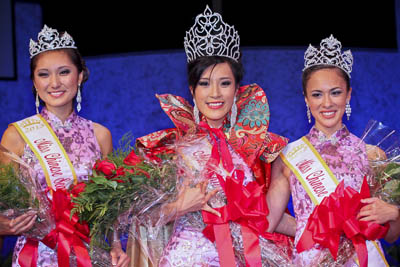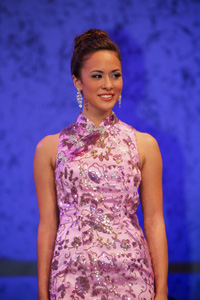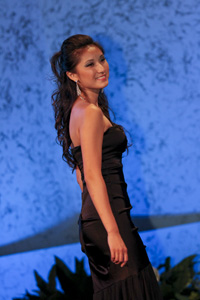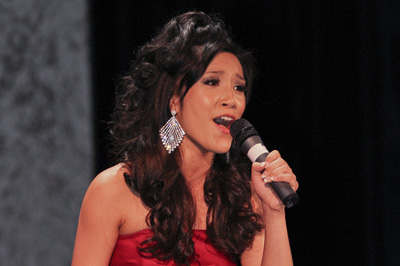 As a community's cultural tradition since 1951, the 2013 Miss Chinese Seattle Scholarship for Women attracted hundreds of community members to celebrate the transformation of 11 contestants at Bellevue's Westminster Center last Saturday.
With the goal to promote a positive image of the Chinese Community, the Greater Seattle Chinese Chamber of Commerce sponsors and organizes the Scholarship for Women program, encouraging young women of Chinese decent to embrace their heritage, culture, and tradition through a friendly yet competitive event.
Eleven aspiring young women signed up to compete for scholarship funds to be applied towards their continuing higher education. All of them have their dreams and every single one showcased their best on stage with poise and confidence.
"It is an excellent group of girls," said Lieutenant Governor Brad Owen, who joined the night as a special guest. "They were very dignified and professional and I think the choices are excellent."
With a passionate performance of "I dreamed a dream" and a moving speech that demonstrate her conviction of empowering women through community support, Ka Man Lee, sponsored by Lee's Family Association and Hong's Garden, was crowned as Miss Chinese Seattle Queen 2013.
"I have learned how to be confident and learned that the community has always been so supportive of young women," said Lee, 21, a graduate student studying Master's of Art in Counseling Psychology at Northwest University. "The community raised me up to be who I am as a person."
In responding to Judge Marti Jonjak's question in the interviewing phrase, Lee named Rosa Parks as a truly inspiring woman figure in American's history. Parks' courage and determination to fight for equal rights are qualities that she looks up to. She also expresses her volunteer platform is to give voice to the unheard and to help persons with disadvantages to reach their dreams.
Lee will then represent Seattle at the Miss Chinatown USA Scholarship program in San Francisco the following February.
First Princess Diana Chen, 20, received one of the loudest cheers from the audience. Under the guidance of her longtime dance teacher, Melody Xie, Chen's traditional Chinese dance performance was energetic and elegant.
"This has been an incredibly journey from day one," Chen said. "All of the 11 girls who competed were very talented, very sweet, very charismatic, and it was actually through the support of all of them that all of these were able to be possible."
Chen is currently a Juris Doctor candidate at the Seattle University School of Law 2016, advocating for equal opportunity and access to legal services.
Tiffany Du came in third with a well-balanced presentation. The 21-year-old University of Washington graduate was grateful to be crowned as 2nd Princess and to have become more confident.
"This experience has allowed me to grow as an individual," she said.
The contestants were evaluated based on different criteria, such as personality, talent, showmanship, appearance, poise, charm, ability to communication, and content of thoughts.
"I was very impressed with all the intellects; anyone could have won tonight," said one of the five judges, Jerry Lee.
Kathy Hsieh, Miss Chinese Seattle 1991, was on the judging panel as well. She was glad to have spent six hours interviewing the participants a day before the competition and to know them personally. She was also surprised to see the transformation.  
"It's always wonderful to see when you have an audience of energy that feeds them, how much they are able to glow and response to that," said Hsieh. "Especially in the talent competition, seeing some of them really blossomed in there; that was great to see."
She said there are so many different qualities that the judges were looking for and it was a challenge to find a winner with the best balanced of all of those qualities.
Tanya Chan was awarded with the title of Miss Talent and Miss Congeniality went to Michelle Cheung.
Chan wrote the lyrics of her rap, showing her own Chinese identity.
"I have a funny sense of humor so I thought by making some jokes about being Chinese and growing up as Asian American in America, I would be able to express myself through those lyrics," she said.
Her talent performance was so genius that Samantha Chin, Miss Chinese Seattle Queen 2007 and emcee of the night, gave her the name "Miss Chantastic." Lt. Governor Owen also found it especially fascinating and praised the overall success of the Miss Chinese Seattle Scholarship program.
"She certainly was creative and that's indicative of these women, caused they are so intelligent and so creative," he said. "This is a pageant that says more than just beauty. It says beauty, brain, ability, and talent and (it) demonstrates all of that."
Visit our Facebook album for more photos of the event.