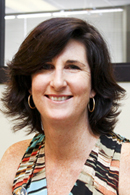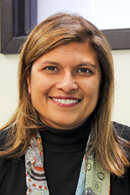 The race of Position 6 in Bellevue City Council is between two experienced and capable candidates, Vandana Slatter and Lynne Robinson.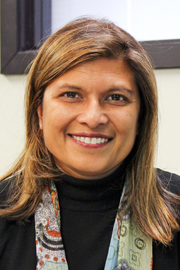 The race of Position 6 in Bellevue City Council is between two experienced and capable candidates, Vandana Slatter and Lynne Robinson.
Slatter is a mother of one, a biotech professional, and an Overlake Hospital Foundation board member. Her work environment involves a circle of highly effective team that solves tough problems and understands the growing prevalence of healthcare.
"Bellevue is at the cusp of the crossroad of something really great," said Slatter. "If we are not ready for future, we can slide backward into mediocrity—and I don't want that to happen."
Since youth, Slatter's parents, who volunteered at school and invited children over for Indian cuisines, sparked her desire to empower her community and become a bridge toward diversity.
Her main topic is to solve traffic congestion. Transportation encompasses the ability to get to work, and get home after work in a reasonable amount of time. Slatter wants to take part in the solutions to not just address the development of light rail, but factor buses, pedestrian access, and bicycle access into the decision-making process.
She also champions message transparency. According to Slatter, information clarity can successfully incorporate neighborhoods to into the growing vision.
"The point of the government is to remove obstacle so people can thrive," she said. "If you were to ask people to name the seven city council members, probably not that many people can do that."
Slatter said there is a bit of trust deficit right now, and that communities would like to be more involved and heard.
Slatter's tagline is visions and values for Bellevue. She would like to be data-driven, but also thoughtful about future.
On the other hand, Lynne Robinson is a mother of two, a physical therapist, and a Bellevue Parks and Community Services board member. She owns a business providing home care to none-homebound seniors, which inspired Robinson to join the Bellevue Network of Aging.
"We have to make changes today that are going to accommodate the needs we'll have tomorrow," she said.
Robinson said around 40 percent of the adults living in Bellevue are international, and for children that number is at least at 50-50. She said diversity attracts international business, tourism and residency to Bellevue. She enjoys Crossroads Mall that gathers diverse food palates and activities.
Robinson's primary focus is on transportation. She said Downtown Bellevue is one of the most dangerous places to walk and ride bikes.
"When we talk about transportation, it also has to be about walking, biking, and making it work for all the people who are living downtown and who want to get to downtown," she said.
Robinson's second topic tackles the issue of infrastructure. This matter seeks ways to fund the infrastructure for the development of the downtown and the Bel-Red Corridor.
"We need to have measurable outcome," she added. "We need to create long term goals with short term goals, and prove that we achieved what we wanted to achieve."
Robinson said when she truly believes in something, she is willing to go the extra mile to make sure that everybody who is involved has as much information as she does, and has every opportunity to think that is a good idea.