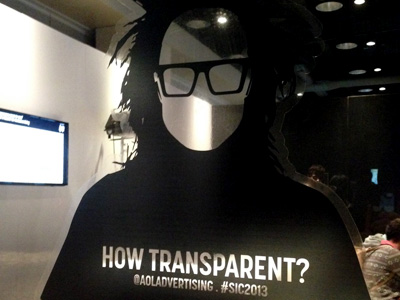 Seattle is recognized as a pioneering city and always has been on the frontrunner in terms of technology innovations. The third annual Seattle Interactive Conference (SIC), a three-day event that started on Oct. 28 at the Conference Center at the Washington State Convention Center, brought together developers, designers, strategists, and entrepreneurs to talk about technology, creativity, and emerging trends in the ever-shifting digital landscape.
This year's theme was transparency. Featuring about 90 presentations, panels, and workshops with inspiring keynote speaker such as AOL Digital Prophet David Shing and GeekWire co-founder John Cook, SIC provided thought provoking experience for the online business professionals.
Shing said brands need to embrace a more humanized experience as they are the curators of conversations in his keynote "Are We All Clear?", urging marketers to be "reactive, relevant, and remarkable."
In the world of information overload, how to capture audience' attention is key to the success of any business.
Amy Balliett, co-founder and owner of Killer Infographics, a boutique infographic design agency located in Seattle's Fremont neighborhood, discussed the power of imagery, and mostly importantly, she shared her insider tips on how to use visuals to speak to the millennial.
"We think visually," said Balliett. "77% of people avoid web pages with more than 600 words."
Good storytelling and building human relationships through relevant content are two other main topics of the conference. With human-centered user experience design, it can make the intangible tangible. Echoing such idea, Dave McKeague, Interactive Director of Tether, ended his session with:  "we are the story we tell."
Attracting 4,000 attendees from near and far, SIC continues to inspire the community of innovators who will define our tomorrow.
For more information about SIC, go to www.seattleinteractive.com.