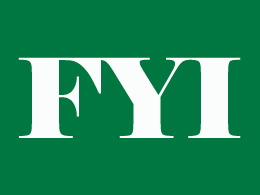 Chinese engineer charged in theft of US military aircraft documents
China sentences 8 to death for attacks in Xinjiang
Officials: 4 bodies found in Connecticut house fire
New HPV vaccine strengthens cancer protection

Chinese engineer charged in theft of US military aircraft documents
A Chinese-born engineer who worked for a defense contractor has been charged with attempting to travel to China with stolen documents on the development of advanced titanium for U.S. military aircraft, federal prosecutors said Tuesday.
The defendant, Yu Long, 36, is a Chinese citizen and a permanent resident of the United States who lived in New Haven.
He was arrested Nov. 7 at an Ithaca, New York, home, two days after he allegedly attempted to fly to China from Newark, New Jersey, with proprietary material. The criminal complaint was unsealed Tuesday at a court hearing in Bridgeport.
China sentences 8 to death for attacks in Xinjiang
A Chinese court on Monday sentenced eight people to death on charges of leading terror groups and setting off explosives in two attacks that left 46 people dead in the far western region of Xinjiang, home of the Muslim Uighur minority, state media said.The Urumqi Intermediate People's Court in the capital of Xinjiang also handed out suspended death sentences to five others, China Central Television said, without mentioning when the trials were held.In a separate case, the same court jailed seven minority students of a prominent Uighur scholar for three to eight years after convicting them of separatism, rights lawyer Li Fangping said Monday.
Officials: 4 bodies found in Connecticut house fire
Four bodies have been found inside a Connecticut house where four people had been missing after an early morning fire swept through a two-family house in a working class neighborhood on Wednesday, fire officials said. Fire officials had to stabilize the building along the Connecticut River in Enfield before going inside, searching for victims and investigating the cause, fire department spokesman Mark Zarcaro said earlier.
New HPV vaccine strengthens cancer protection
The drugmaker Merck & Co. Inc. has received approval for an updated version of its Gardasil vaccine that protects against an additional five strains of the virus that causes most cases of cervical cancer. The Food and Drug Administration approved the company's Gardasil 9, which protects against nine strains of the virus called HPV, or human papillomavirus. That's up from four strains covered by the original Gardasil vaccine approved in 2006. The FDA said Wednesday the updated Gardasil has the potential to prevent roughly 90 percent of cervical, vulvar, vaginal and anal cancers. Original Gardasil protected against strains blamed for 70 percent of U.S. cervical cancers. Like its predecessor, Gardasil 9 also guards against two viral strains that cause genital warts.
Tech summit addresses industry's lack of diversity
Civil rights leader Jesse Jackson spent most of this year pressuring the technology industry into facing up to the glaring scarcity of women, blacks and Latinos at companies renowned as great places to work. Now comes Diversity 2.0 – finding ways to reverse a deep-rooted problem that isn't going to be as easy to fix as writing new lines of code for a computer bug.
The challenges, along with some of the potential solutions, were explored Wednesday at a Silicon Valley summit organized by Jackson and his group, Rainbow Push.
---
Prepared by Jill Ji