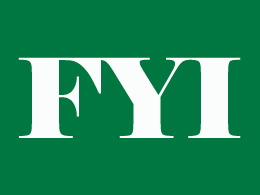 NBC suspends Brian Williams for six months over Iraq helicopter story
Apple building big solar energy project in California
Flipboard magazines not just for mobile anymore

NBC suspends Brian Williams for six months over Iraq helicopter story
NBC News has suspended "Nightly News" anchor Brian Williams for six months, according to an internal memo at NBC News. The memo noted, "As Managing Editor and Anchor of Nightly News, Brian has a responsibility to be truthful and to uphold the high standards of the news division at all times."
Apple building big solar energy project in California
Apple will spend nearly $850 million on a solar energy project that will generate enough power for the computer giant's new corporate headquarters, retail stores and other operations in California. The tech company will be the biggest single consumer of energy from the new solar facility. It is being constructed on 2,900 acres in rural Monterey County, south of the San Francisco Bay Area where Apple is headquartered.
Flipboard magazines not just for mobile anymore
The PC remains the mode of choice for many readers, especially during business hours. McCue is catering to that preference with Tuesday's launch of a Web browser version of Flipboard's digital magazine service. Until now, Flipboard's 15 million magazines could only be read through a mobile app.
---
Prepared by Jill Ji