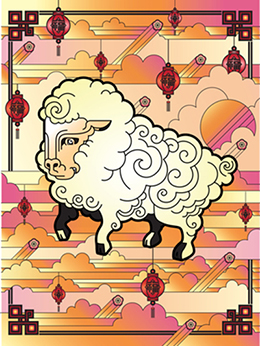 It's that time of the year again, my fellow Asians! Where we get money, wear an embarrassing amount of red clothing, and eat our weight in chocolate mooncake.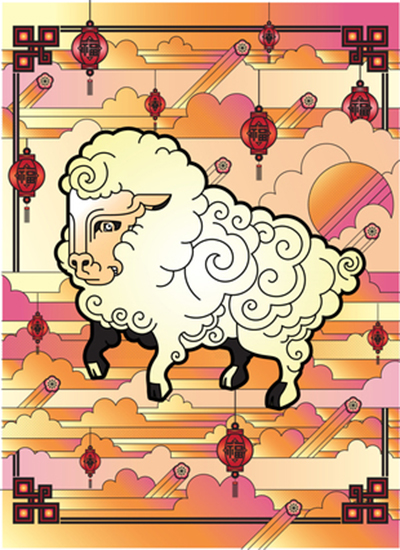 It's that time of the year again, my fellow Asians! Where we get money, wear an embarrassing amount of red clothing, and eat our weight in chocolate mooncake.
Chinese New Year is February 19 this year, which is the year of the Ram—or Sheep, if you want to throw some shade. (Hey, that's me!) To celebrate, I joined Island Comedy Productions at the new Parlor Live in Seattle, hosting a night of six superbly talented local Asian standup comics.
The night began quite interestingly. First, I managed to not know that the show was in Seattle, not Bellevue, and silly old me would definitely have had some humiliation had the producers not emailed me a few hours beforehand. And when I got there I managed to break a molar eating a pulled pork slider. How that happened is beyond me, but I figure that I would not let that get in the way of having a good time.
The lineup that night included Xung Lam, Shannon Koyano, Hans Kim, Narin Vann, Mona Concepcion, and Ed Hill. I've seen a few of these comics multiple times and they never fail to entertain. This show was no exception.
Later in the week, I sat down with Ed Hill, who was in town for the weekend hosting a couple shows for Heather Macdonald at the Bellevue Parlor. Ed is Asian-Canadian originally hailing from Taiwan and came into our backyards via Vancouver, BC.
Ed is hilarious and a sweet person to boot. He told me about how he actually loves commuting from Vancouver to Seattle every day this past weekend. This strange love for commuting became especially apparent when I asked him how he comes up with materials.
"Do you ever sit down and just write jokes?" I asked.
"No, I can't write. I can't do what you're doing," he answered, pointing at my chickenscratch notepad. "Somehow, I get into the most insane, stupid situations. And I have a driving cam in my car, so I'll just start talking to myself. You would not want to get a copy of that tape because nothing will make sense."
An example of one of his "insane" situations? Ed told me that when he was in Idaho for a show, he went to a coffee shop, where upon giving the owner, or lone barista his money, the guy just left. "I guess I own a coffee shop now?" Ed recalled.
Ed told me that he got into comedy while he was in graduate school for his clinical counseling degree (which is his day job). He said that he wanted to try something new and he always feels the need to be doing something.
"How do you prepare for a show?" I asked.
"Well, I don't have much of a routine…" He paused. "Okay, wait. There is something I do that's really OCD, but I've never told anyone about it." I looked at him hesitantly. "Before I get dressed and pick out my clothes, I look at my phone and make sure the last digit on the clock is an even number. I can't get dressed if it's an odd number."
Well, Ed, I suppose it is very Asian of you to be that superstitious. We continued to speak more about how he has been doing this for 5.5 years, how he doesn't want to set too many big goals because then it becomes work, and "nobody wants to go to work." He also tries to bring his wife to different cities that he performs in.
"She likes Bellevue. If it's Montana, she's out," he said.
"Any advice to other comedian wannabes, Ed?" I asked before parting.
He said, "don't do it. Just don't do it."