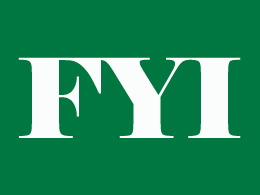 Apple watch launched: china-friendly
Playing nice: Amazon opens store on Alibaba's Chinese site
Costco online business: Huge growth despite little marketing effort
Apple watch launched: china-friendly
Apple launched its new smartwatch on Monday, with a couple of nods toward China. CEO Tim Cook opened the presentation discussing the opening of another Apple Store in China. The new watch also will be able to send sketched images, which Forbes.com wrote "will be perfect for Chinese characters to be used as the basis of an IM conversation".
Playing nice: Amazon opens store on Alibaba's Chinese site
Alibaba may be moving in on Amazon's home turf, but the Seattle retailer is using the Chinese company's success to its advantage. Amazon has opened a store on Alibaba's Tmall.com to expand its customer base in China, Bloomberg Business reported Thursday.
Costco online business: Huge growth despite little marketing effort
Costco's online sales grew 23 percent during the second quarter, despite the retailer remaining largely ambivalent about the online business.Costco reported the large jump in online sales in its second-quarter earnings Thursday. Issaquah-based Costco (Nasdaq: COST) posted a quarterly profit jump of 29 percent for the quarter, up to $598 million.
Chinese group lays out early plans for big downtown Bellevue property
The head of Plus Investment USA on Monday outlined plans for a large mixed-use development in downtown Bellevue that he said will include two condominium high-rises. CEO Kevin Corbett said the working name of the half-block project is International Plaza. It's on the south side of Northeast Eighth Street, between 108th and 110th avenues, with Bellevue First Congregational Church occupying the west part of the property.
UW Medical School ranked No. 1 primary care program in U.S.
University of Washington graduate programs have again ranked near the top of the U.S. News and World Report list of the best schools in the country. The UW Medical School ranked No. 1 on the list of the best primary care programs, beating out University of North Carolina, Chapel Hill and the University of California, San Francisco, which were No. 2 and 3, respectively.
HBO's Streaming Service Will Start in April, Initially on Apple Devices Only
HBO has linked with Apple for the start of its much-anticipated Internet streaming service, uniting two premium brands from the media and technology worlds in a quest to reinvent the way people watch television. Called "HBO Now," the service does not require a traditional TV subscription and will be available exclusively on Apple devices when it makes its debut in early April.
---
Prepared by Jill Ji