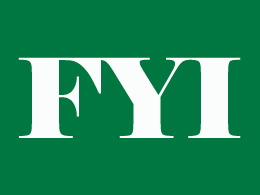 US Stocks Gain as Greece Appears to Be Willing to Negotiate
Obama aims to change conversation around health care law
New Chinese Law Reinforces Government Control of Cyberspace
US Stocks Gain as Greece Appears to Be Willing to Negotiate
U.S. stocks rallied Wednesday on hopes that a deal between Greece and its creditors could be put together to prevent the country from exiting the euro. In deal news, Chubb Corp. surged after agreeing to be acquired by rival insurance company Ace Ltd.
Obama aims to change conversation around health care law
Obama was headed to the Nashville, Tennessee-area on Wednesday to discuss ways to improve the Affordable Care Act, including by extending Medicaid coverage to more low-income people. Tennessee is one of the few states where a Republican governor has tried to expand coverage for the poor.
New Chinese Law Reinforces Government Control of Cyberspace
China's legislature passed sweeping legislation on Wednesday that reinforces government controls over cyberspace, as the nation's leaders try to address what they see as growing threats to Chinese networks and national security.
Dubai plans to build 3-D printed office building
The Gulf commercial hub Dubai on Tuesday announced plans to add the world's first office building made using three-dimensional printer technology to its collection of eye-catching buildings.
2nd Ebola Case Declared in Liberia as Health Workers Protest
Liberian officials confirmed a second Ebola case on Wednesday in the same town where the disease was detected days earlier on the corpse of teenager, seven weeks after the country was declared Ebola-free.
Career, technical studies offer students options
Pursuing career and technical education programs after high school can still offer professional skills for high-demand jobs "at a fraction of the time, and more importantly, a fraction of the cost," Mrs. Obama said.The postsecondary programs offer training in support services, academic and technical skills for high-wage and high-demand jobs, such as culinary arts.