"15 years after the stunning Dreamcast debut of Ryudo and his epic adventure, Grandia II is back and better than ever! The classic Japanese RPG returns with enhanced visuals, new difficulty level, and features both keyboard and gamepad support! Take the role of a hardened mercenary with a heart, and go on an epic adventure filled with magic, new friendships, and surprising storyline twists in search of a weapon once wielded by a deity. It's the classic tale of a band of adventurers destined to save the world, but things are not always as they seem…"
(Grandia II: Anniversary Edition Steam Page) Many gems were released on the short-lived and wildly unpopular Dreamcast in the early 2000s, not least of which was Grandia II, one of only two worthwhile RPGs on Sega's last console. This sequel to the Saturn (later ported to the PS1) classic of the same name improved upon everything that made the original so great, including solid gameplay, a brilliant story, and aesthetically pleasing graphics for its time. This isn't Final Fantasy, but it also doesn't need to be. The Grandia franchise separated itself from other popular RPG titles during the 90s with it's complex and rewarding, turn-based gameplay, offering one of the most unique takes on the genre. Unfortunately, the battles never seem too difficult, even on the new difficulty level, making the intricate battle system seem like a waste.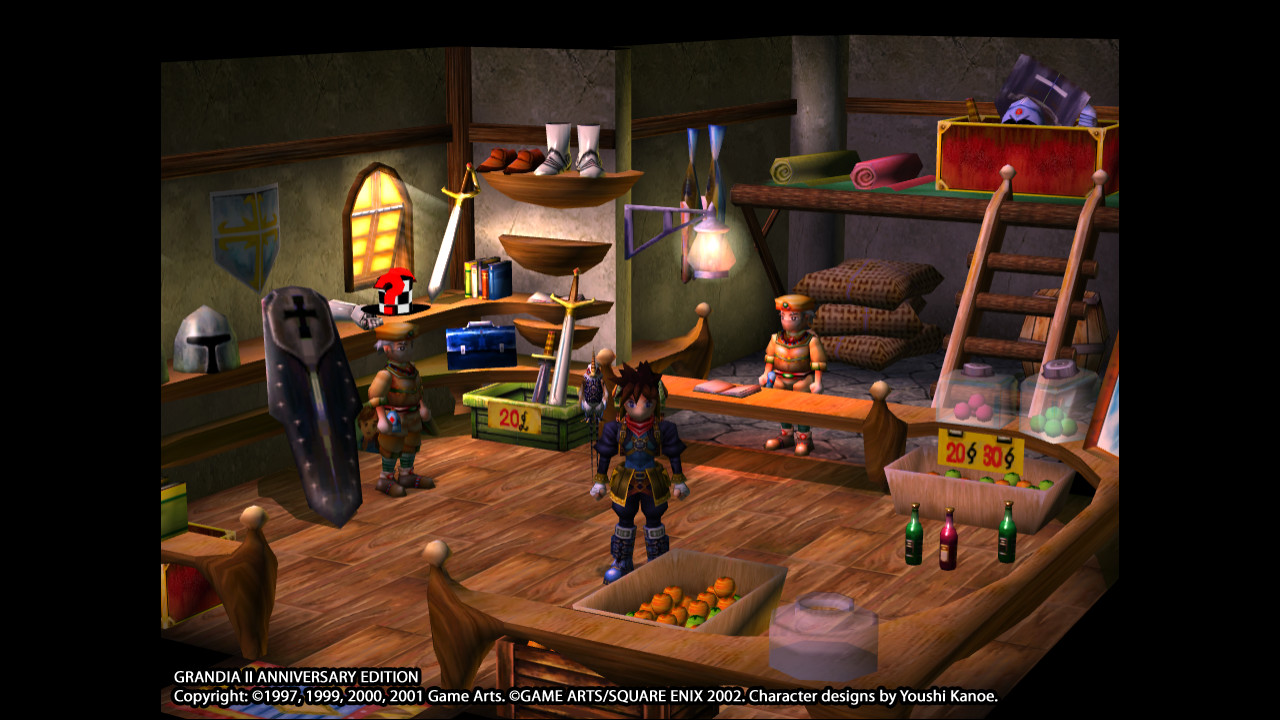 What's New
Immediately upon starting the game, players will notice the immediate improvement to clarity thanks to a native resolution option for PC players. Additionally, fans are treated to visual upgrades to the textures, lighting, and shadows. Most games from the PS2/Dreamcast generation haven't aged well, outside of a few classics with forward-thinking art-styles. And while Grandia II isn't one of the latter titles, the improvements are above and beyond the majority of remasters currently flooding the market. The developers at GAME ARTS and SkyBox Labs have taken great care in updating Grandia II in meaningful ways that doesn't impact the original look of the game.
Additional Improvements: 60 fps Gameplay, Original Japanese Voice Acting, Additional Difficulty Level, Gamepad Support, Steam Trading Cards, Achievements, Cloud Saves, Dreamcast VMS Save File Support.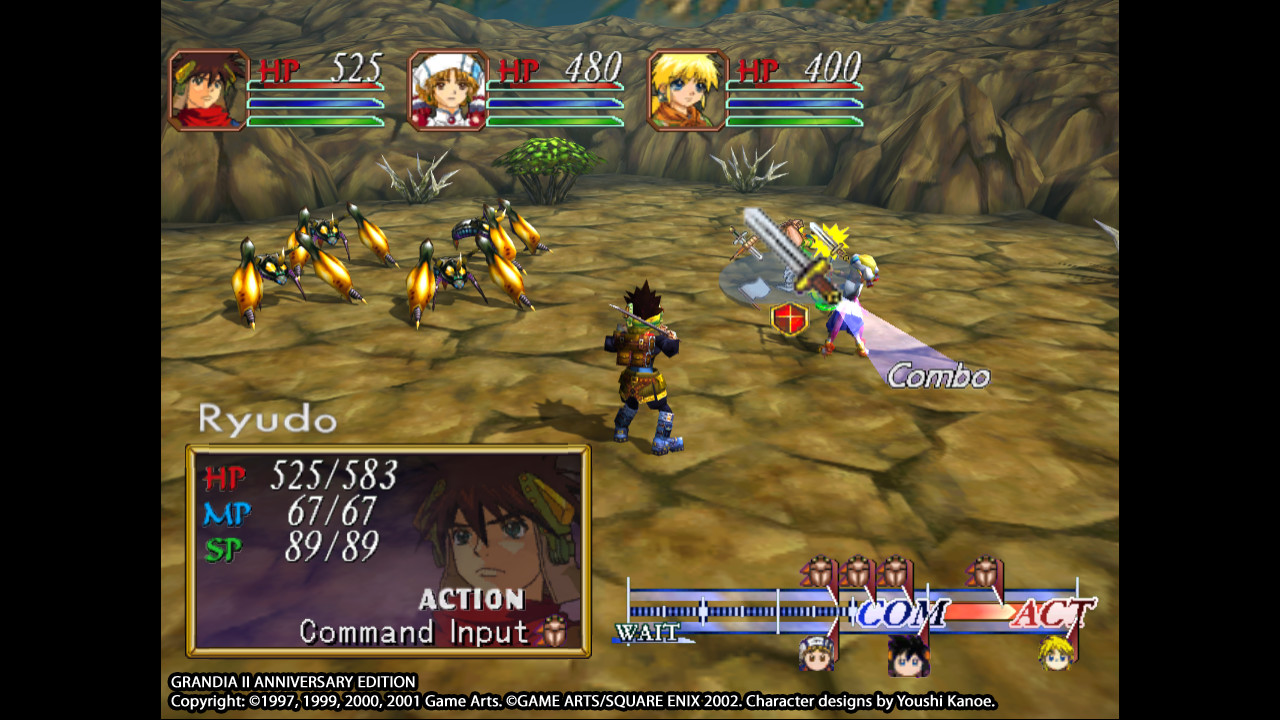 Conclusion
Overall, this is still the Grandia II you may know and love, with a bevy of improvements that only add to the experience. For $20, fans won't need to break the bank to step back into this lovely title, but if you're on the fence, I'm sure you can wait until one of the many Steam Sales to catch this title for a lower price. However, if you're looking for a solid, rewarding RPG to take a break the upcoming glut of AAA fall titles, Grandia II is certainly worth a look.