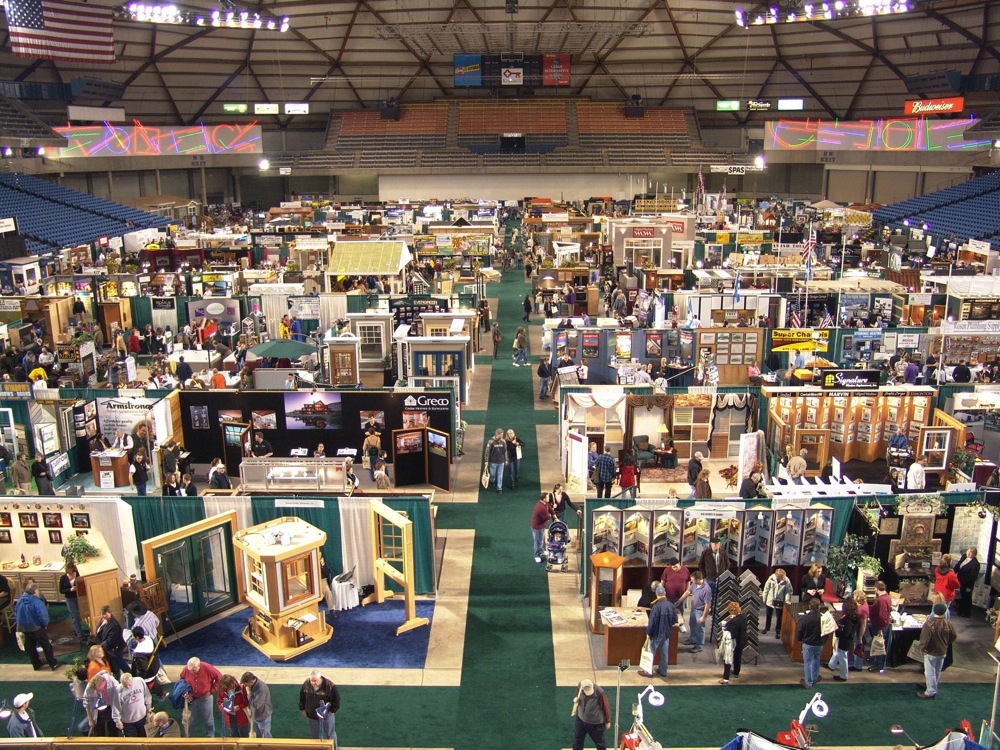 Tacoma Home & Garden Show
What: The 33rd annual Tacoma Home & Garden Show® features over 500 exhibitors, the popular Vintage Market, around-the-clock "how-to" seminars and more, January 28-31 at the Tacoma Home & Garden Show® at the Tacoma Dome. Presented by the Western Washington Toyota Dealers, the state's largest combined home and garden event is a one-stop opportunity for show-goers to discover a huge range of products and services for the home and garden. Get answers from the experts to help make your home and garden dreams a reality.
When: Friday, January 29, 2016
Where: Tacoma Dome(2727 E D St, Tacoma, WA 98421)
Price: $12.00
Info: http://www.otshows.com/ths/
Charity "DRESS DASH" Wedding Dress Sale January 30th!
What: You are encouraged to show up early! The discount wedding dress event will feature more than 500 wedding dresses – all priced at just $150! Most of the wedding gowns that we will be selling during the 4 hour event are normally priced up to $500-$800 but we're clearing our racks to make room for new inventory by hosting a special DRESS DASH event! 50% of the proceeds will support Wish Upon A Wedding.
When: Saturday, January 30, 2016, 7 – 10am
Where: Cedarbrook Lodge(18525 36th Ave S, Seattle, WA 98188)
Price: Free
Info: http://bit.ly/1UrkEUd
Rainier Valley Co-op Preschool Open Houses
What: Rainier Valley Cooperative Preschool will be hosting two upcoming open houses for enrollment season. Come learn about our school, see our classroom space, meet our teachers, and talk with enrolled families. Children welcome and encouraged to attend!
When: Saturday, January 30, 2016, 10am – 12pm
Where: Rainier Valley Cooperative Preschool(1720 S Forest St, Seattle, WA 98144)
Price: Free
Info: http://bit.ly/1PFtv6X
Landscape Design: Fundamentals and Fun
What: Does your landscape offer enjoyment? Does your home's entry welcome and impress with knock-out curb appeal? The presentation will focus on the basic steps of landscape design followed by dreamy design ideas and design disasters. Bring your own dilemmas and even photos and sketch paper to work on a small area of your landscape. This workshop is designed to empower participants with knowledge about the importance of a landscape design that can lead to an improved outdoor space.
When: Monday, February 1, 2016, 6:30 – 7:30pm
Where: UW Botanic Gardens – Center for Urban Horticulture(3501 NE 41st St, Seattle, WA 98105)
Price: Free(Please RSVP)
Info: http://bit.ly/1KbCcU9