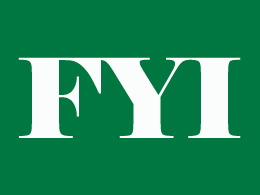 After setting iPhone record, Apple forecasts rare sales drop
Apple is bracing for its first sales decline in 13 years, despite selling a record 74.8 million iPhones in the final three months of 2015. The giant tech company issued a sales forecast that says revenue could fall at least 8.6 percent during the January-March quarter, compared with a year earlier. Analysts say the latest iPhone models are selling reasonably well, but they're not providing the boost Apple needs to match the massive sales growth it enjoyed last year.
Obama bans solitary confinement for juveniles in FED prisons
President Barack Obama says he will ban the use of solitary confinement for juvenile and low-level offenders in federal prisons, citing the potential for "devastating, lasting psychological consequences" from the use of the isolation as punishment.
Virtual Reality experience highlight of New Dali museum show
The new exhibition, "Disney and Dali: Architects of the Imagination," tells the story of the relationship between Salvador Dali, the surrealist artist, and Walt Disney, the great American animator and theme-park pioneer. Thanks to virtual reality, they'll be exploring a Dali painting in a dreamy, three-dimensional world that turns art appreciation into an unforgettable, immersive experience.
Google to pay $140 million in back taxes in Britain
Google will pay about $140 million in British back taxes in a concession driven by a shift in how the Internet company will measure its success in the United Kingdom. The amount translates into 130 million pounds.
Italy hides ancient museum nudes from Iranian president
A decision by Italian officials to cover up ancient nude statues to not offend Iran's visiting president is drawing ridicule in Rome. Ahead of a news conference Monday with Premier Matteo Renzi and Iranian President Hassan Rouhani, wooden panels were erected around some Roman statues in Rome's Capitoline Museums.
Chase planning rollout of card-free ATMs
Soon, losing your ATM card won't be the financial life-stopping event it used to be. Just don't also lose your phone. JPMorgan Chase customers will soon be able to withdraw cash or initiate other transactions using their cellphone at Chase ATMs being upgraded later this year.
Scientists: "Doomsday Clock" reflects grave threat to world
Rising tension between Russia and the U.S., North Korea's recent nuclear test and a lack of aggressive steps to address climate change are putting the world under grave threat, scientists behind a "Doomsday Clock" that measures the likelihood of a global cataclysm said Tuesday.
JPMorgan to pay &1.42 billion to Lehman Brothers
JPMorgan Chase has agreed to pay $1.42 billion to settle allegations that it withheld critical funds from Lehman Brothers in the final days leading up to Lehman's collapse during the financial crisis. Lehman's failure is considered a critical moment in the financial crisis, one that helped deepen and extend the U.S. recession.