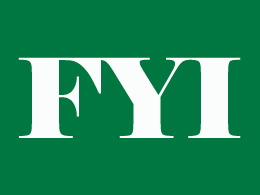 Prolific Egyptian political writer and insider, Heikal, dies
Mohamed Heikal, a close confidant of Egypt's nationalist leader Gamal Abdel Nasser since the 1950s and later author of insider accounts of his country's wars and peacemaking with Israel, has died. He was 92.
Apple rejects order to share iPhone information
CEO Tim Cook says his company will resist a federal magistrate's order to hack its own users in connection with the investigation of the San Bernardino, California shootings.
Egypt orders arrest of Facebook administrator after unfaithful wives comments
Egypt's top prosecutor has ordered the arrest of a Facebook page administrator whose assertion on a popular television talk show that a third of married women in the conservative country are unfaithful caused a social media uproar.
Boston program allows smokers to vote with their butts
The city of Boston is trying to rid the streets of unsightly cigarette butts by placing special receptacles in high traffic areas that will allow smokers to vote on a simple question. The butt receptacles, with two disposal holes each, will be placed in seven areas of the city.
Study finds testosterone gel is no fountain of youth
A landmark study suggests that testosterone treatment is no fountain of youth, finding mostly modest improvement in the sex lives, walking strength and mood of a select group of older men.
Covertly, Israel prepares to fight boycott activists online
Israel is using its world-leading expertise in cyber security to take on the growing threat of the global pro-Palestinian movement to boycott Israel.
Director hopes 'Zero Days' will spark debate on cyberwarfare
When machines at a nuclear plant in Iran suddenly began spinning out of control six years ago, suspicion quickly fell on the United States and Israel, especially after a sophisticated virus was found that appeared to have been tailored to sabotage a key process in the enrichment of weapons-grade uranium.