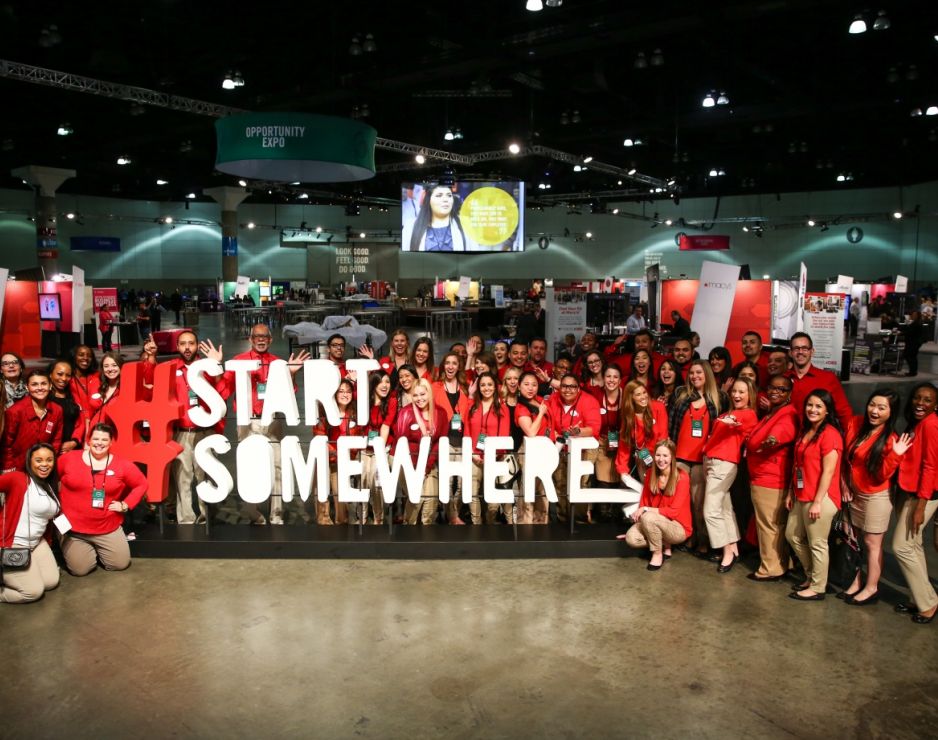 (Her)story: Conversations about the Startup Journey
What: Join us for another insightful conversation with three outstanding entrepreneurial women. Two startup founders and an angel investor. What it's like launching and helming a startup? Get nuggets of wisdom as you learn about the twists and turns, ups and downs, elations and woes of their journey thus far. As always, guys are welcomed!
When: 6:30 – 8:30 PM, April 27th
Where: Hing Hay Coworks(409B Maynard Avenue South, Seattle, WA 98104)
Price: Free, RSVP needed
Info: http://bit.ly/1U6ObFn
100,000 Opportunities Job Fair
What: The Job Fair, hosted by more the than 40 companies who are part of the 100,000 Opportunities Coalition will connect King County's Opportunity Youth– 16-24 year olds who are disconnected from employment and education – with meaningful job opportunities. With more than 50,000 estimated Opportunity Youth in King County, this event can play a critical role in helping to create pathways to success for these youth.
When: May 5th, 9 am to 4 pm
Where: 1000 Occidental Ave S
Price: Free, Registration needed
Info: www.100kopportunities.org/Seattle/
Intergenerational Poetry Reading
What: Seattle's Civic Poet, Youth Poet Laureate and friends will share poetry on what it means to live, love and remember in the Emerald City. Civic Poet Claudia Castro Luna, Youth Poet Laureate Leija Farr, Anastacia Rene'e Tolbert, Alan Chong Lau, Maya Chinen and Max Taylor will share individual work and together create a poetic cartography of Seattle.
When: 2 p.m. to 4 p.m. Saturday, April 23
Where: Seattle Public Library-Central Library(1000 4th Ave, Seattle, WA 98104)
Price: Free
Info: 206-386-4636
Celebrate Earth Day and Protect Our Waters
What: RainWise will be featured and offers substantial rebates for rain gardens and cisterns. Rain gardens are more than just beautiful landscapes; they help solve one of the largest sources of pollution for Puget Sound by naturally cleaning and controlling stormwater. Cisterns are large rain barrels that collect runoff from rooftops, which homeowners can use for watering yards and landscaping. The RainWise Program offers eligible Seattle homeowners rebates that could cover up to 100 percent of the cost to install a rain garden and/or cistern. The average rebate is $4,500.
When: 12 to 3 p.m., April 23rd
Where: Rainier Community Center(4600 38th Ave South)
Price: Free
Info: http://www.savingwater.org/rebates/