Walking through Pike Place Market in a late morning on any day, rain or shine, it is hard to miss a petite yet energetic woman passing out food samples of generous serving size to her group while making her way through the market.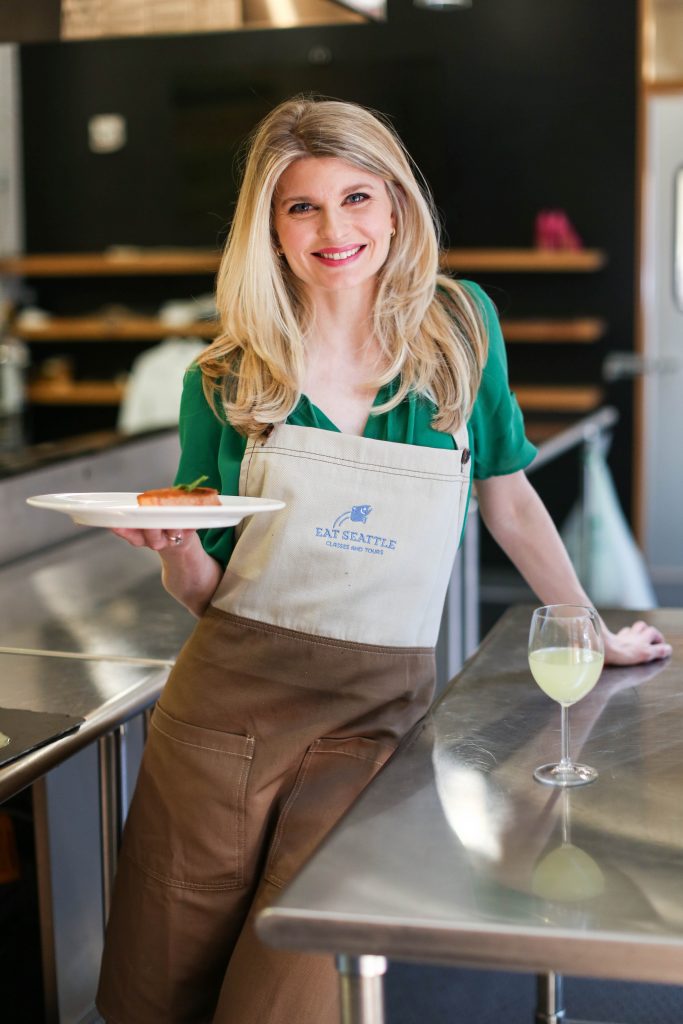 For Liz McCune, the founder of Eat Seattle, food is one of the best ways to experience the culture of the Pacific Northwest.
"When my husband and I were travelling through Europe in 2014, we found that the most interesting ways for us to visit those places was through its culinary scenes," McCune said. "I said to myself, when I move back to Seattle, I really want to do something like what we have done in Barcelona and meet chefs."
To her surprise, finding a tour that provide a holistic picture of the culinary scenes in Seattle was more challenging that she expected.
"There are food tours that give you history and good bites," said the Paris Le Cordon Bleu graduate. "But they are not linking back to our production, our wine industry, and fishing industry. So I thought, maybe this is time that I put my culinary degree in action."
Founded in 2015, Eat Seattle offers weekly food tours and monthly cooking classes that focus on the unique ecosystem of the Pacific Northwest.
Led by McCune herself, the 2-hour food tour at Pike Place Market allows attendees to learn where the local chefs shop, useful tips on selecting seasonal produce and proteins, and the production behind the delicious bites on the table.
Feature vendors include Seattle's artisan cheesemaker Beecher's, locally fermented Britt's Pickles, handcraft Uli's Famous Sausage, mind-blowing Greek yoghurt Ellenos and more.
However, the real hands-on experience lies within the 3.5-hours cooking class that starts from shopping for ingredients at the market to rolling up sleeves and preparing the menu alongside with local chefs at the Atrium Kitchen.
The fun and casual atmosphere of the class encourage conversations that inspires attendees to think differently about their daily cooking routines. As the class wind down at the end of the day, after tasting a full 3-course dinner, attendees take home with knowledge and techniques that can transform their culinary experience.
As Mother's Day approaches, Eat Seattle is organizing a cooking class where attendees can create a beautiful brunch for their mothers. For more information, visit EatSeattleTours.com.