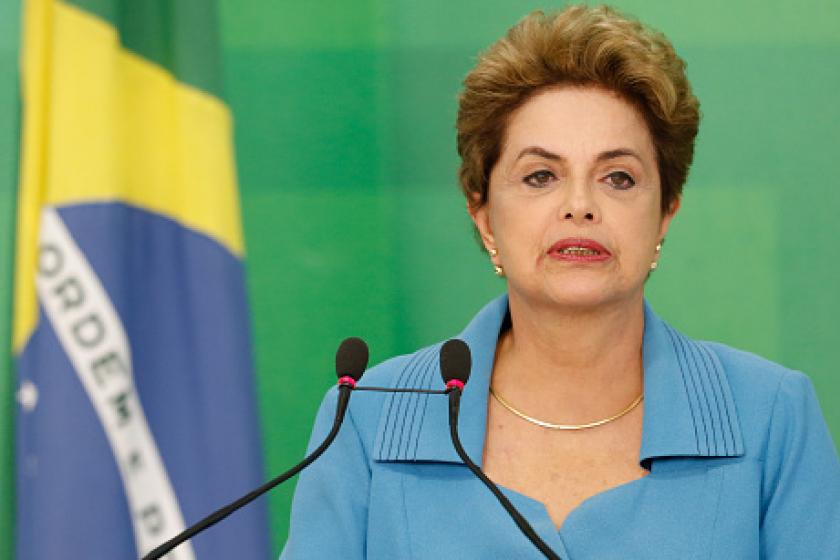 Pope Francis is addressing the political crisis expected to result in the impeachment of Brazilian President Dilma Rousseff. He's calling for "prayer and dialogue" in Latin America's biggest country.
During his general audience on Wednesday, the pontiff said he hopes that Brazil "proceeds on the path of harmony and peace."
Brazil's Senate has kicked off a session that's expected to culminate in a vote on whether to impeach President Dilma Rousseff.
If a simple majority of the 81 senators vote in favor, Rousseff will be suspended from office and Vice President Michel Temer will take over for up to six months pending a decision on whether to remove her from office permanently.
Senate President Renan Calheiros has said he wants the vote to happen Wednesday night.
The impeachment hinges on allegations Rousseff violated fiscal rules in handling the federal budget. But it's also become largely a referendum on her presidency amid a deep recession and a vast kickback scheme in state oil company Petrobras.
Rousseff denies any wrongdoing and insists the impeachment amounts to a "coup" aimed at removing her left-leaning Workers' Party, in power for 13 years.