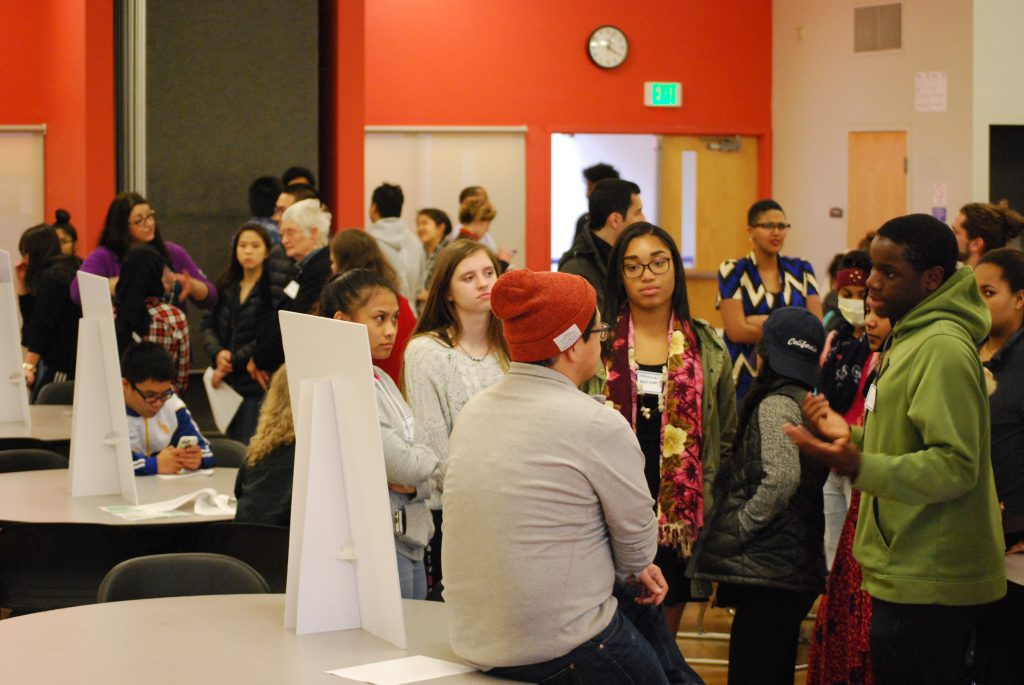 Two-Day Charity Wedding Dress Sale!
What: Brides for a Cause is returning to Seattle in May to offer local brides a chance to shop through our unique, discounted inventory during a 2-day charity wedding dress sale on May 21-22 at the Motif in downtown Seattle! This gown sale will feature our "best" dresses including new arrivals, designer inventory and all of our petite & plus size gowns! Shop hundreds of unique & discounted wedding gowns starting at $150
When: Saturday, May 21, 2016
Where: Motif Seattle(1415 5th Ave, Seattle, WA 98101)
Price: Free
Info: bridesforacause.com/road_show/seattle
Vote Week for Youth Voice, Youth Choice
What: Youth Voice, Youth Choice is a new participatory budgeting initiative from the City of Seattle in which youth ages 11-25 democratically decide how to spend a portion of the City's budget. After several months of collecting ideas from community members, and youth volunteers turning those ideas into proposals, we're readying for the vote which will occur May 21-29. Youth will cast their vote for their favorite projects which range from park improvements to youth programs to arts funding.
When: Saturday, May 21, 2016
Where: Everywhere and Online, Seattle, WA
Price: Free
Info: http://bit.ly/1OKK8xX
Aviation Day 5K
What: Ever run along a live airport? Seen planes up close and personal while watching them take off and land during your morning jaunt? Don't miss this inaugural 5K run/walk to kick off the 2016 Paine Field Aviation Day celebration, then stay and enjoy the delicious pancake breakfast and fun-filled day of one-of-a-kind experiences as a part of your registration! Take a Bomber flight, meet the pilots, see historic aircraft, visit aviation museums and watch thrilling flight demonstrations!
When: Saturday, May 21, 2016, 8:30 – 9:30am
Where: Historic Flight Foundation(10719 Bernie Webber Dr, Mukilteo, WA 98275)
Price: Free
Info: aviationday5k.com/
Youth Marijuana Prevention Summit
What: Come join us for a free community Youth Marijuana Prevention Summit. Youth, families, and community members with come together along with community resource agencies, experts in the field and youth leaders to promote and develop positive prevention strategies to reduce underage marijuana use. Youth will participant in dynamic and creative breakout workshops.
When: Saturday, May 21, 2016, 9am – 4:30pm
Where: El Centro de la Raza(2524 16th Ave S, Seattle, WA 98144)
Price: Free
Info: elcentromjsummit.bpt.me
Get Global Youth Conference
What: Facilitated and organized exclusively be high school youth, the Get Global Youth Conference will feature student led workshops about global issues, social justice issues, and the role of youths.
When: Saturday, May 21, 2016, 10am – 4pm
Where: University of Washington Ethnic Cultural Centeru(3931 Brooklyn Ave NE, Seattle, WA 98105)
Price: Free
Info: http://bit.ly/207JZoK