by Jocelyn Moore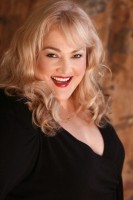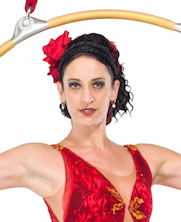 Teatro ZinZanni's latest performance "Be Italian!" brings the audience a night of laughter accompanied by nostalgic pop songs while walking the fine line between humor and stereotypes.
The cast takes the audience to an Italian restaurant where a Chinese chef is hired to resurrect the business of the declining restaurant. Meanwhile, the Italian family who owns the restaurant faces the dilemma of love seeking and family drama.
Played as the Chinese chef, aerialist Rui Ling is part of the show's finale where he is busted for being a mediocre chef yet manages to impress the Italian family with his performing talents and remains in the team.
Compared to his last performance with Teatro ZinZanni in 2012 in which he partnered with another aerialist, Rui performs in solo act and plays a more interactive role throughout "Be Italian!"
In an interview with Rui a couple weeks after the show's premiere, he said that he truly enjoys having conversations with the audience during the show about their meals and experience while acting out his role as the chef.
"One night, I met some audience from Taiwan and they told me that they felt proud to see an Asian among the cast," said Rui who is from China. "That made my night."
While most of the feedback Rui received were positive, he said that one audience has expressed that she was disappointed to see him playing a satire role that "pokes fun of Chinese accent to make White people laugh."
"I was shocked to hear that but I just carried on," Rui said. "Personally, it [his role as the Chinese chef] does not bother me and the directors of ZinZanni gave me a lot of freedom to explore my role. I am an entertainer and I just want to make everyone happy. I definitely don't want to hurt anyone's feelings."
As always, the spotlight of any ZinZanni performance focuses on the array of talented international cast, including hoop aerialist, trapeze artist, contortionist, comedians, and musicians.Yet "Be Italian!", directed by Reenie Duff and Andrea Doba,  is perhaps ZinZanni's best show in the recent years with a storyline that embraces modern reality and diversity.
ZinZanni certainly does not need any stereotypical jokes to be the attention catcher, and the audience will undoubtedly return to the tent with such mesmerizing talents among its cast.
Nonetheless, the humor involved in "Be Italian!" is rather lighthearted than offensive. In addition, the much improved five-course meal with its wine pairing simply completes a fun night with loved ones, family, and friends.
For more information, visit zinzanni.com/seattle.