【看展 | Exhibitions】

星際迷航主題展 @ EMP
時間:5月21日開始
地點:EMP博物館
價格:包含在門票中
除了太空飛船和精彩戰鬥,關於星際迷航的另外一個關鍵詞是「樂觀」。作者吉恩·羅登貝利想像了人性迎來新時代的23世紀。通過引入外星世界、跨種族衝突和科幻世界觀,一些關於戰爭、種族主義和政治的議題在星際迷航中得到了革命式的討論,而這也讓流行文化對我們的社會發展有了長足的影響。
如今,星際迷航在藝術、科學、建築、時尚和文學領域都給現代人很多啟發。音樂家們成立樂隊,紀念星際迷航。商業公司以故事中行星和外星人的名字命名產品。流行電視劇和電影都向其致敬,比如《絕命毒師》和《玩具總動員》。星際迷航已經成為一種語言,一種文化,一種獨特的社會現象。
你將在EMP最近的「星際迷航:探索新世界」主題展中看到所有關於星際迷航中100多種手工藝品和道具。展覽無疑繼承了去年星際服裝展的衣缽,除此之外,你還能在這裡看到《下一代》中6英尺高的拍攝用模型。
STAR TREK: EXPLORING NEW WORLDS
Fifty years after a show with modest ratings called Star Trek first aired, its stories continue to echo worldwide. Its famous opening line, "To boldly go where no one has gone before…" encapsulates the heart of this iconic series: the dare to hope for a better world.
As part of the franchise's 50th anniversary celebrations, Star Trek: Exploring New Worlds presents the phenomenon, its enduring impact on our culture, and how Star Trek has inspired people to imagine, explore, and create.
When: Opens May 21, 2016
Where: EMP MUSEUM AT SEATTLE CENTER(325 5th Avenue N)
Price:$22
Info: empmuseum.org/startrek
【看戲 | Theatre】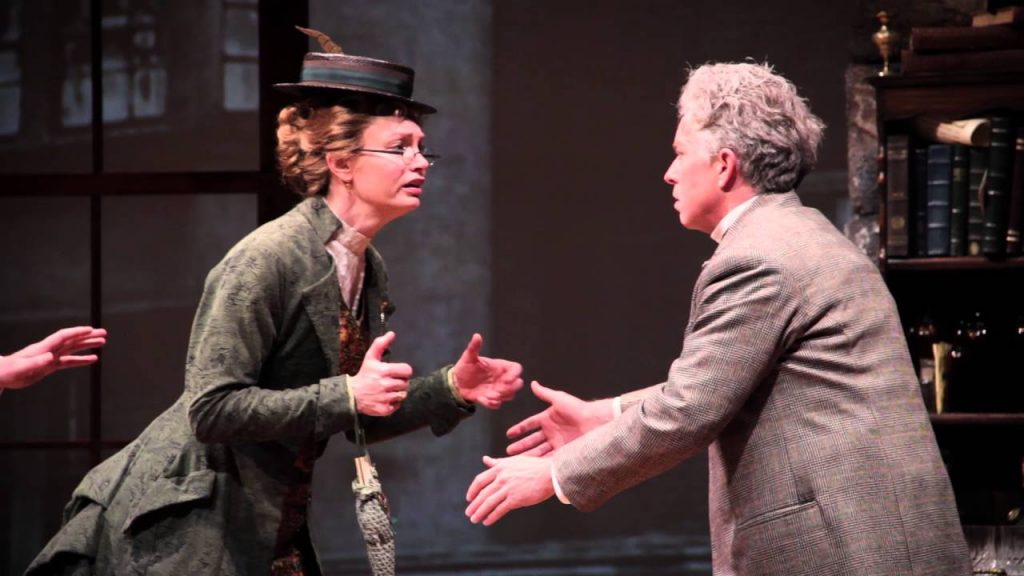 夏洛克·福爾摩斯和美國問題
和來自維多利亞時代的英格蘭的大偵探一起在野性十足的美國西部開始新的冒險路程吧。製作團隊於2013年推出的《巴斯克維爾的獵犬》在全球得到追捧和好評,此次新戲加入更多驚悚、戲劇和推理元素,讓你在舞臺上看到英倫和美帝的精彩碰撞。
時間:4月22日 – 5月22日
地點:西雅圖輪演劇目戲院(SRT)
價格:$17 – 78
World premiere. The American Wild West and Victorian England collide in this original adventure tale. The year is 1887, the occasion is the Queen Victoria's Jubilee, and the coincidences are suspiciously piling up. The creative team behind 2013's hit The Hound of the Baskervilles is at it again with more thrills, more laughs and more unbelievable deductions.
When: April 22 – May 22
Where: Seattle Repertory Theatre(155 Mercer Street)
Price: $17 – 78
Info: seattlerep.org/Plays/1516/SH/Synopsis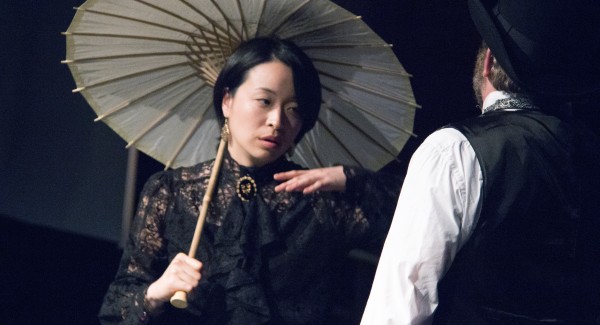 一隻魔爪
這出蒸汽朋克風的現代戲劇由亞裔戲劇工作室「填充豬肉工作室」製作推出,故事發生在工作室此前製作的兩部戲劇發生的地方、新普羅維登斯島上。幾個世紀以來,姚氏集團都是城中最強大的犯罪團夥。而當這個龐大的家族帝國受到威脅時,威廉米娜·姚不得不不擇手段地在這場權力與背叛的遊戲中取勝。
時間:4月29日 – 5月21日
地點:傑克森街旁劇院
價格:$12
A Hand of Talons
Pork Filled Productions presents the world premiere of A Hand of Talons, a steampunk noir/family drama (and the third installment of the New Providence series) written by Maggie Lee and directed by Amy Poisson. This production enjoys support from 4Culture and the Office of Arts & Culture Seattle. Pork Filled Productions is an Associated Program of Shunpike. Shunpike is the 501(c)(3) non-profit agency that provides independent arts groups in Washington State with the services, resources, and opportuntities they need to forge their own paths to sustainable success.
When: April 29 – May 21
Where: Theatre Off Jackson(409 Seventh Ave S, Seattle, WA 98104)
Price: $12
Info: www.brownpapertickets.com/event/face/2490244