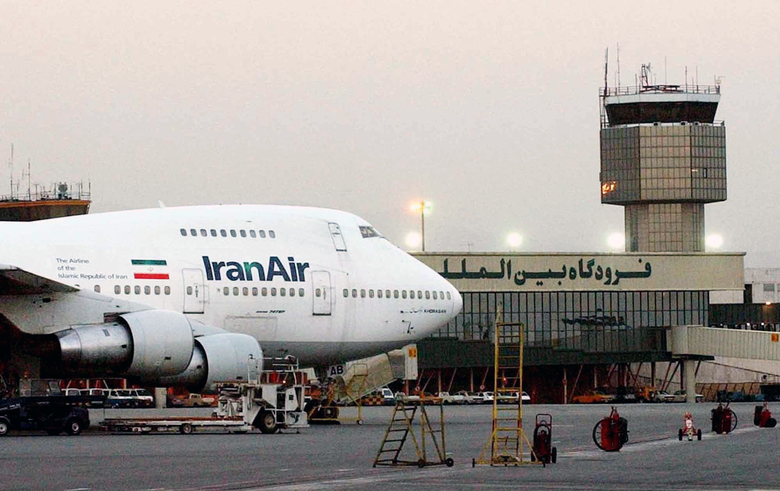 DUBAI, United Arab Emirates (AP) — Boeing Co. said Tuesday it signed an agreement with Iran Air "expressing the airline's intent" to buy its aircraft, setting up the biggest business deal between the Islamic Republic and America since the 1979 U.S. Embassy takeover in Tehran — if it goes through.
Already, one Iranian official has said the deal could involve 100 aircraft while another has suggested Iranian airlines may purchase airplanes worth $25 billion from Chicago-based Boeing, welcome news to workers on its massive assembly plants around Seattle.
However, the long-standing enmity between the U.S. and Iran, as well as other sanctions and even presidential politics still could complicate any agreement — even after last year's nuclear deal. And even if the agreement is finalized, aircraft orders are often announced at list prices, meaning the actual price tag would likely be lower as airlines typically get steep discounts.
Boeing issued a statement to The Associated Press saying that it signed the Iran Air agreement "under authorizations from the U.S. government following a determination that Iran had met its obligations under the nuclear accord reached last summer."
"Boeing will continue to follow the lead of the U.S. government with regards to working with Iran's airlines, and any and all contracts with Iran's airlines will be contingent upon U.S. government approval," it said.
Boeing's statement offered no further details. Fakher Daghestani, a Dubai-based spokesman for the manufacturer, declined to elaborate.
State Department spokesman John Kirby said, "The State Department welcomes Boeing's announcement of this deal with Iran Air, which involves the type of permissible business activity envisioned in the Joint Comprehensive Plan of Action. Boeing has been in close contact with the State Department regarding this deal. We committed, as you know, to license sales of civil passenger aircraft and will continue to implement this in all of our JCPOA commitments."
Asked to react to Boeing's assertion that the company had signed the Iran Air agreement under authorizations from the U.S. government, the Treasury Department said it does not comment on specific entities in such business scenarios.
Iran Air, the country's national carrier, said Monday it wanted to buy new Boeing 737s and 777s. The 737s are single aisle jets, typically used for flights of up to five hours. The 777 is a larger plane that can carry passengers for 12 hours or more.
Earlier Tuesday, Iran's Transportation Minister Abbas Akhoundi said possible deals between the Islamic Republic and Boeing could be worth as much as $25 billion, on par with the country's earlier agreement with its European rival, Airbus. That deal was for 118 new planes. Iran also has ordered 20 airplanes from French-Italian aircraft manufacturer ATR.
If the deal goes through, he said the first Boeing plane could arrive in Iran in October.
Some analysts were skeptical that Iran will ever take delivery of so many jets.
"A $25 billion deal delivered by unicorns — flying unicorns," said Richard Aboulafia, an analyst with the Teal Group Corp. "Some planes may or may not be delivered but everyone has a huge interest in inflating the likelihood of this happening. Airbus and Boeing are desperate for a growth story and the Iranians love commercial opportunities for political leverage."