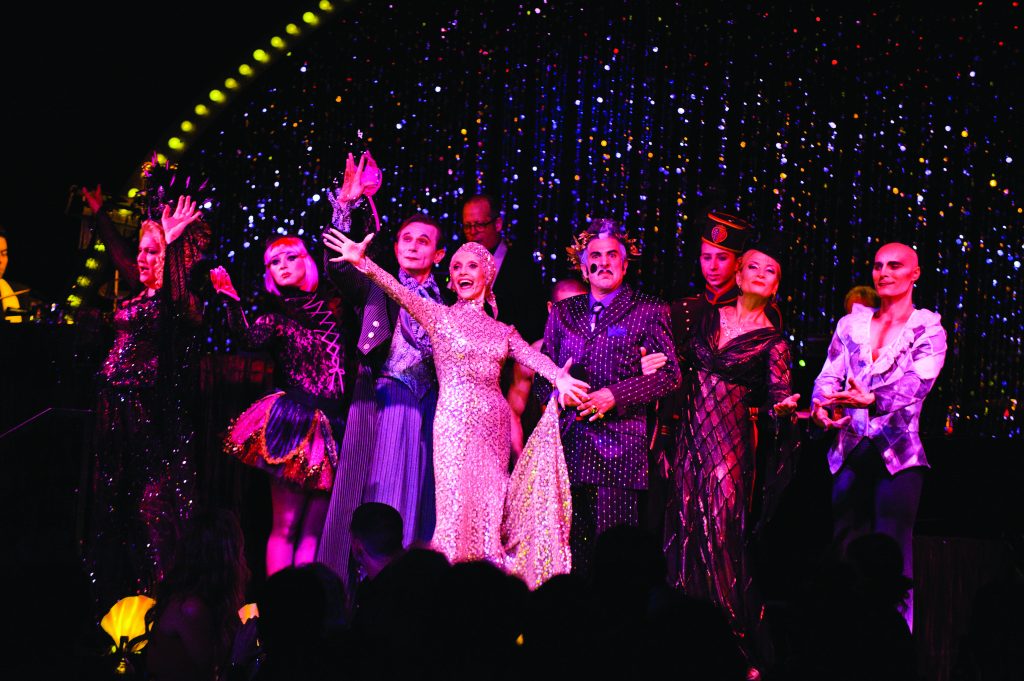 By Robert Moore
Upon walking into Teatro ZinZanni, you are transported to a world of wonder and amazement. As you walk into the dining and entertainment area, you find yourself in the midst of a large circus tent that is living to its 106th anniversary this year. But don't think its best days have passed. The tent which survived WWII and was imported from Belgium in 1987 has been entertaining locals and travelers since.
The currently running "Hotel L'Amour" took an elegant turn as Hollywood legend Liliane Montevecchi made her return to ZinZanni five years away performing across Europe. Throughout the night, Montevecchi reminisced her Hollywood extravaganza including the times she worked alongside Marlon Brando, Matthew McConaughey and even Elvis Presley. The audience followed her down a memory lane from her Parisian upbringing to her journey in America.
The dinner began with the salmon mousse profiterole as an appetizer. The mousse seemed to be a cream cheese, smoked salmon mix which conjured up thoughts of a lox bagel. The velvety texture of the mousse played well the profiterole pastry, but could have used a little more smoked salmon flavor.
Perhaps the best portions of the dinner were the delicious creamy smoked corn chowder, the expertly prepared sirloin steak with chimichurri, and the vegetarian stuffed shells. I was skeptical when I found out there was no cheese in the pasta dish, but instead a crumbled tofu with spinach, herbs, and cashews. However, I was very impressed with the texture of flavor of the stuffed shells.
When you aren't eating, your eyes will be glued to the stage where the performers show why they are the best in the world. All of the performers have true talent, but you will be especially impressed with Svetlana's puppet routine and Viktor Kee's brilliant juggling performance.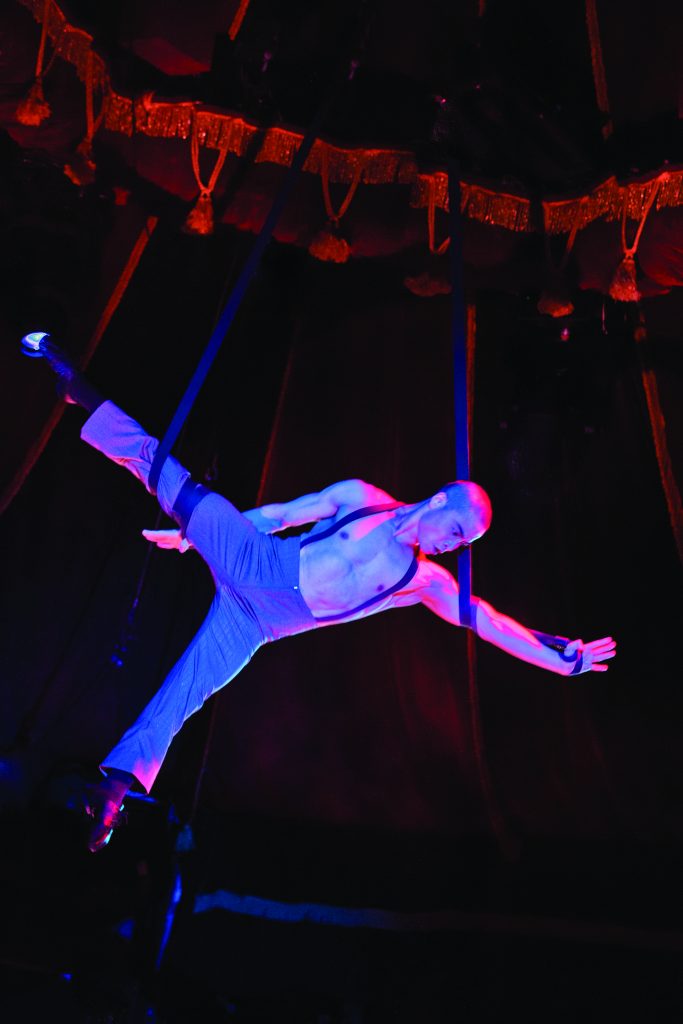 Ling Rui, a Chinese performer from Shanghai, never disappoints to put on an incredible aerial display. His routine combines his years of practice with some impressive displays of strength, which is hard to look away from. Rui started his career at 10 with the Flag Circus of China, and is also a Cirque du Soleil veteran.
"Norm is a really great guy to work with," said Rui who has been with Teatro ZinZanni numerous times since 2010. "He is really open to new ideas and different things you want to try out.'
Towards to middle of the show, you can expect to hear Rui singing a well-known Chinese song "Ye Lai Xiang" which pays tribute to love through the fragrance of tuberose.
When you step inside Hotel L'Amour, you will meet some very interesting characters. While the story of this particular rendition of Teatro Zinzanni was a little hard to follow, the individual performances made up for the rather thin storyline.
"Hotel L'Amour" is playing at Teatro ZinZanni till September 25, 2016. For more information, visit zinzanni.com/seattle/shows/hotel-lamour.
---
Robert Moore is a recent Seattle transplant and an engineer-to-be. Originally from Asheville, NC, his interests are beer, bears, and beards. Follow him on Instagram @robert1moore