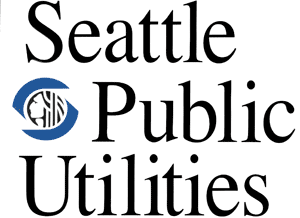 Earlier this month, the Mayor's Office along with SPU have launched a new intensive litter clean-up program for Chinatown-International District (C/ID).
Over the years, SPU has maintained active communications with local businesses in C/ID to increase the community's recycling and composting efforts and understand the community's challenges.
To address some of the issues faced by the community members, SPU met with the collection service provider for the C/ID to discuss issues related to cleanup of litter near waste collection areas, litter overall, and illegal dumping.
The contracted collection provider has agreed to address extreme litter situations and proactively pick up illegally dumped items while SPU will monitor the situation closely to ensure accountability.
"Through the program, SPU will increase litter pickup with bi-weekly clean-up crews, install more trash bins on the street, and increase community engagement to speed response to illegal dumping," Martinez said.  "This effort will promote a higher quality of life in a neighborhood currently facing many challenges."