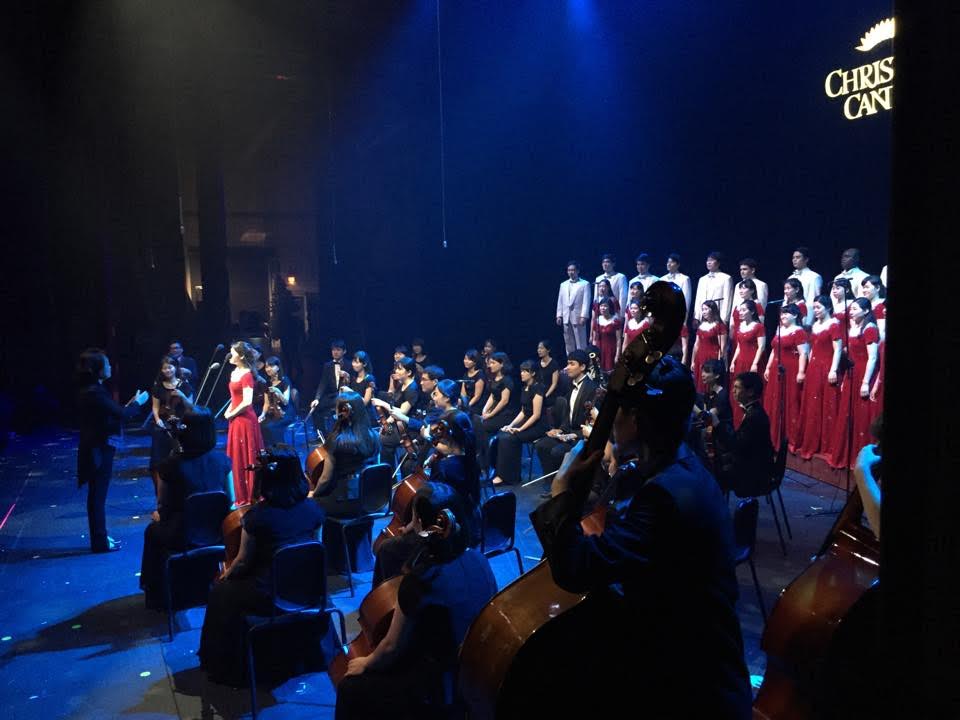 The International Youth Fellowship (IYF) in association with the Gracias Choir will present a Christmas Cantata at the ShoWare Center on Thursday, October 6, 2016. The performance in Kent by the award-winning and internationally-acclaimed Gracias Choir is one part of a 28 city tour across the United States. Admission for the Christmas Cantata has been and will always be FREE.
WHO: The International Youth Fellowship (IYF) USA, in partnership with Gracias Choir, will produce the 2016 Gracias Christmas Cantata in the United States. IYF USA is a Christian global youth initiative and a registered 501(c) organization in the state of California. IYF is dedicated to the spiritual, intellectual, and emotional growth of young people around the world. IYF represents over 200,000 students in 80 countries. The Gracias Choir is the official choir of IYF and they have performed for heads-of-state and presidents and in 40 nations around the world. Last year the Gracias Choir was awarded First Prize at the acclaimed International Chamber Choir Competition in Marktoberdorf, Germany.
WHAT: The 2016 Gracias Christmas Cantata presented in three beautiful stages, with one message of hope.
Act I – The Nativity presented as an epic opera
Act II – A heart-warming musical expressing the love of a family
Interlude – Special Cantata Message portraying the heart behind Christmas
Act III – Handel's glorious oratorio "The Messiah"
WHEN: Friday, October 6, 2016 at 7pm
WHERE: ShoWare Center, 625 West James St. Kent, WA 98032
WHY: The Gracias Choir brings the message of hope and peace through music.  Their name represents the thankfulness they feel in their hearts for God's grace and the hope that Jesus Christ brings to the whole world.
HOW: To request for free tickets to be picked up or emailed to you, please call 253-582-3599 or email kent@iyfusa.org