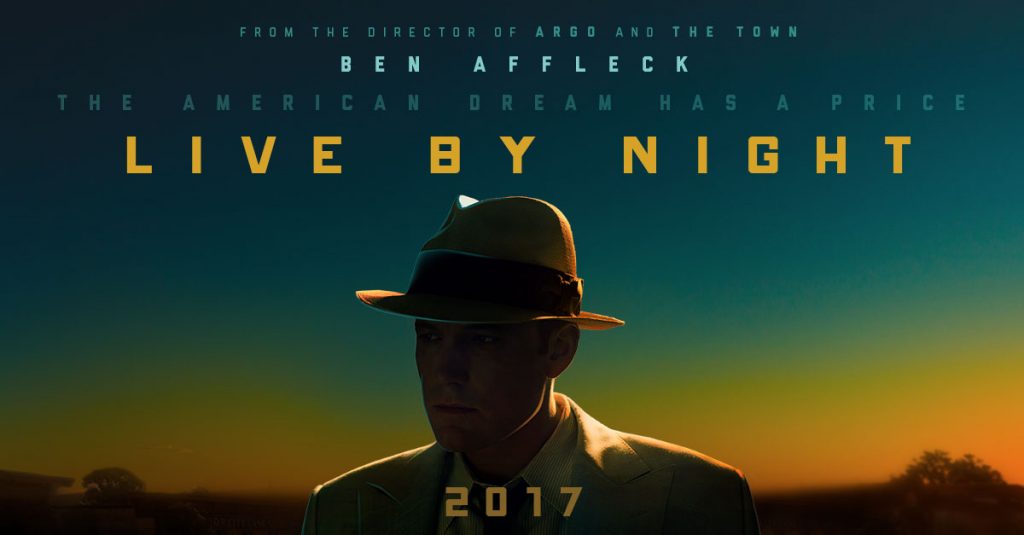 By Zita Lam
Remember how we fell in love with Robert De Niro and Al Pacino in Heat? When looking back at the movies that were produced in the 90s, does that remind us of how a good gangster movie is difficult to find these days? Under the consumer pressure of the century followed by the manufactured movies, crime drama genre, for instance, we know violence plus romance plus a great comeback equals box office grosses. But do we all, as a production company expect, are blinded by the charms of the stars? Let's just say maybe not.
The film written, directed, co-produced and starring Ben Affleck, Live by Night is based on the 2012 same name novel by Dennis Lehane. Story background set in the 1920's where the corrupted era allows the son of Boston police captain, Joseph "Joe" Coughlin (Ben Affleck) stands between being a "good" businessman and a gang member. The movie is driven by Coughlin's pledge to revenge on city's most powerful gangster Albert White (Robert Glenister) for the love of his life, Emma Gould (Sienna Miller). With the help from White's rival Italian Mafia boss, Maso Pescatore (Remo Girone), he successfully monopolizes the majority of businesses in the territory against the enemy.
In comparison to all other notorious gangster images, the characteristics in Coughlin are complex and rather sentimental. Honestly, it is hard to see the evilness in Ben Affleck's handsome face. Movie tends to follow the timeline closely, and its effort in the historical research is appreciated. However, when the plot tries to take on too many elements like the weak versus power, moral versus corruption, and Coughlin's love to his father, companions, and romantic partner; the audience can easily lose sight of the core from the movie and get what it wanted to express.
Despite the fact Affleck has gained back some frames from Argo (2012), which won him several awards for Best Director and Best Picture, his work on Live by Night soiled in a distracted theme, in which it makes the movie become emotional, unfocused and somehow messy, just like what we see in Coughlin.