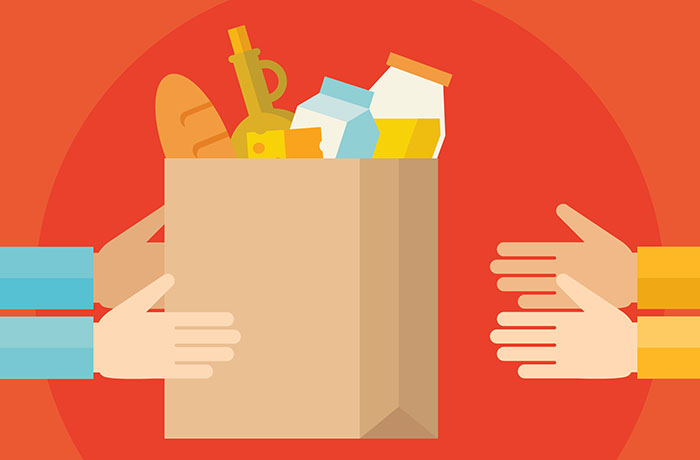 By Lu
E-retailing refers to businesses selling goods and services on line to private customers. It is growing fastest among all retail trades.
The key to successful e-retailing is to get packaged goods delivered quickly, conveniently and safely to customers. Consumers are most concerned about when and how the final delivery is done, but effective delivery starts in earlier processes in warehousing and distribution, assisted by technologies.
Warehousing Management Software
The delivery chain after ordering starts with movement of finished goods in the warehouse/distribution centers, then transporting to the fulfillment centers where arrangements are made to deliver goods to the customer homes.
Warehouse management software (WMS) is deployed to keep accurate records and locations of finished goods in warehouses.  WMS can also automate picking, packing and shipping processes in distribution centers.
WMS helps a worker to locate the orders. Scan the goods into a carton, validate the correct items and quantities and finish packing. The shipping module of WMS can produce shipping labels and then choose the right transport carrier.
Fulfillment and network analysis
A fulfillment center is a place to receive shipped cartons and the 'tail end' to process the delivery to customers. To eliminate travelling from warehouse to fulfillment center, it is often more efficient to combine a warehouse/distribution center and a fulfillment center in one location. Often the combined center is on the edge of an urban area for speedy delivery of e-tailing orders.
Distribution network analysis by computer programs considers how many distribution centers/ fulfillment centers a company has and the products they handle. Then network analysis, often done by computer, decides where the centers should be located.
Transportation: guided by computers
Hundreds of small companies are set up to deliver small parcels on local basis every day. Some of them use software to pull data from different systems to predict accurately the delivery time for every shipment.
Software programs can consider variables such as customer locations, local road and traffic conditions, and order loadings and then provide optimized routings to drivers. With computer guidance, drivers can complete most deliveries in minimum time from fulfillment centers to the customers.
Field staff is using mobile devices for automated data collection. They can view the routes and expected delivery time, enter changes due to local conditions and update the status for customers in real time.
Last mile delivery: keep close to customers
Last mile delivery denotes the final leg of delivery journey before it reaches the customer. It is important at this point of journey to keep the customer satisfied to win his/her loyalty.
Retailers as well as large stores are now offering same day delivery for small packages in large cities. You can order online now and have your order delivered or picked up the same day.
Companies should have distribution and fulfillment centers close to the target customers, so that local delivery by vehicles or couriers can be done quickly. Customers can select the delivery time. It is important to ensure that the customer is at home and keep him informed about the start time of local delivery and the expected time of goods arrival.
These local fulfillment centers and shops can also act as collect centers, for convenient pick up by customers. This is known as "click and collect" option. Customers choose to obtain their goods for same day delivery without waiting at home for their delivery or paying extra charge.
These collect centers are also convenient places for customers to return unsatisfactory goods. Some E-retailers expand their networks by sharing the convenient store facilities of other companies as their collect centers.
Visible delivery status to all
Technology today can make the shipment status visible to field staff and drivers on the routes to warehouses and distribution centers and to customer premises.
The shipment status data is integrated in online order fulfillment database. Field staff and drivers can track the delivery status, update the database as well as inform customers on their cell phones in real time.
This means that an e-retailer has a full view of an order from when it is placed by a customer until it is delivered and received. The customer can also find out the same status through the database.