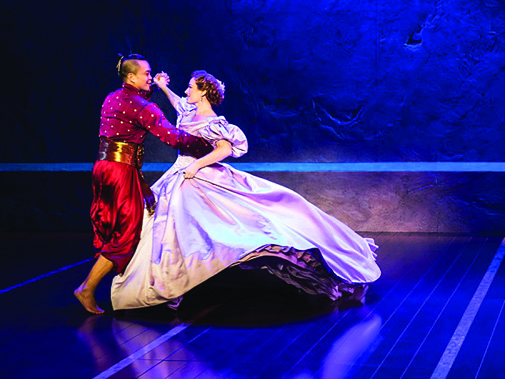 The current musical at Paramount Theatre, Rodgers and Hammerstein's "The King and I" directed by Bartlett Sher brings audience back to the colonial era when orientals were deemed inferior than westerners, just like women were subjects of men—all problems that seem to be, ironically, too close to home today.
If you have seen the 1999 movie "Anna and the King" with American actress Jodie Foster and Hong Kong actor Chow Yun-fat, the story of Anna Leonowens and the King Mongkut of Siam should sound familiar to you.
As a British widow in colonial Singapore, upon King Mongkut's (Jose Llana) request, Leonowens (Laura Michelle Kelly) embarks on an adventure to be the schoolteacher to tutor the royal family in English and Western culture. Foreign to the traditions of the Siam court, she manages to introduce the western world view to the king's children and even hints at the concept of feminism among the king's wives, all by "whistling a happy tune" whenever she is afraid.
The most intriguing part of the entire musical was the after-banquet entertainment arranged by the wives and royal children to impress the king's visitor from England. The entertainment was intended to be a skit that tells the story of an escaping slave who is saved by Buddha and reunites with her lover. Yet in the reality of the Siam court, the fate of any woman who appears to be disloyal to the king is often tragic.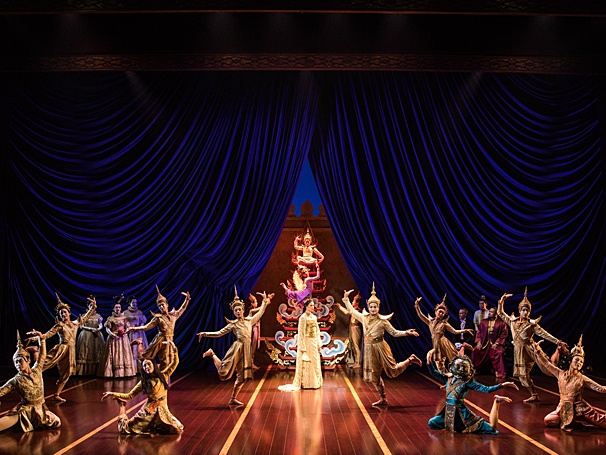 Throughout the musical, the intricacy of the Siam court and the king's relationship with Leonowens is shown by dances with a touch of Siam that are rather rare to see on Broadway stages. However, among an array of musicals performed a the Paramount, the set of "The King and I" leaves much to be desire.
Overall, Sher did a wonderful job reviving the cultural element of Siam on stage and took the audience onto a journey of a brave, independent woman who was far from too shy to challenge the authority.
"The King and I" is playing at the Paramount until February 3. For more information, visit seattle.broadway.com/shows/the-king-and-i-baa/