By Zita Lam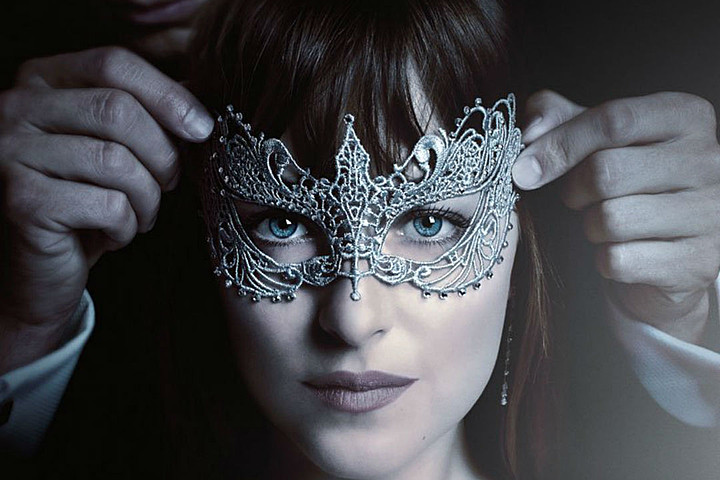 "A key part of good communication is that both parties are conscious." said Anastasia "Ana" Steele (Dakota Johnson).
Two years after the original Fifty Shades of Grey was released, the sequel begins with Ana's new chance at life and love after breaking up with Christian Grey (Jamie Dornan), Seattle's youngest billionaire. After time away from each other, Ana and Christian rekindle their relationship. But, their relationship is different than before. In Fifty Shades Darker, we finally get to see the flaws of Christian Grey's perfect perception.
Similar to the prequel, Christian and Ana's relationship is full of twists. Instead of getting darker though, the exchanges between the two lovers gets extremely lively and passionate. Christian opens up about his past of being abused and talks about his boundaries. Throughout the movie, their love grows and reaches new heights, going from an agreement of no rules, no punishments, and no secrets to a fully committed "vanilla relationship" . Christian sacrifices his desires in order to be with the one and only in his life. Similar to the theme of many love movies, if the person really wants to be with you, they will find a way.
However, the dominant nature in Christian and the disobedient drive in Ana creates conflicts and tension between the characters. Their uncommon relationship is far from a perfect one. As much as Ana wants to keep her feminism, she also reaps the benefits of being courted around by a wealthy boyfriend. Christian's ultra wealthy persona allows him to interact with Ana in a way that no average, sweet talking man would be able to.
Since director James Foley and screenwright Niall Leonard took over Fifty Shades Darker, this erotic romantic drama has changed slightly compared to the first movie which was directed and written by a female's (Sam Taylor-Johnson and Kelly Marcel). This movie challenges the fine line between a rated R movie and pornography. Whether Fifty Shades Darker is artistic or explicit, this is a question for the audience to decide.