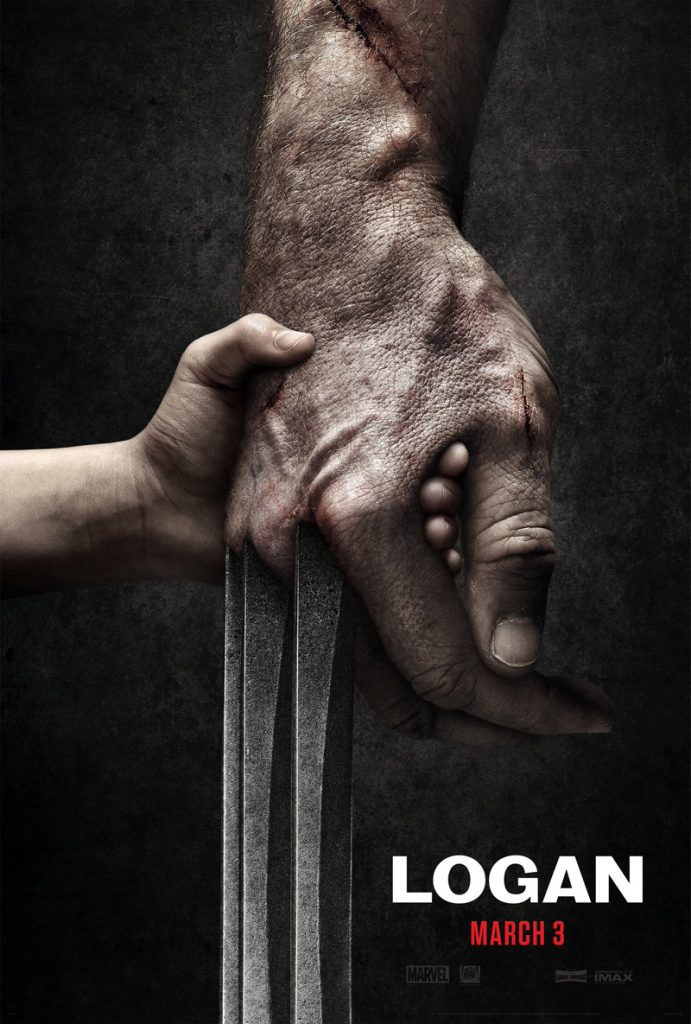 My expectations for Logan were not high, previous Wolverine solo films starring Hugh Jackman had faired decently, and were fun flicks, but didn't offer much depth. The films felt like fluff pieces, so when a third Wolverine movie was announced, I didn't expect anything too far from the path. However, I couldn't be more wrong in my assumptions about Logan.
This superhero movie dives into territory no other superhero films have dared to venture yet, and the payoff is incredible. Logan follows an old and worn down Wolverine in the future, where he is trying his best to lay low from watchful eyes, and keep Professor Charles Xavier safe.
We've seen heroes get beaten before, but we've yet to see them age, wear themselves down, and become something lesser than we're used to seeing them as. Logan doesn't waste any time filling in the viewers with necessary plot points about the future and what's happened, but instead places these details on the backburner for the central point of the film: Logan himself.
Logan breaks down Wolverine in a way we've never seen on screen before for a superhero. Viewers see him emotionally torn, face-to-face with very dark situations and decisions, and realizations of what he's done in his past may not be all that heroic. This exposure of Logan's character shines with Hugh Jackman's stellar performance–it's easily his best performance of the hero yet.
Logan's character can have these emotional breakdowns and exposures of true character now that he has someone to share them with, in the form of a young girl. This girl has the same powers as Logan does, and he begins to see himself in her as the movie progresses as they journey together with Charles Xavier.
Logan has a very western feel to it, and even pays homage to many great western classic throughout the movie. The western tone matched with an older hero and a younger child is the perfect pairing I never knew I wanted.
Despite being rated R, Logan never over-uses violence for the sake of gore. The violence is more-so used to show what extremes these characters must take in this world to survive, and ensure each other's safety. Logan gives weight to each death the hero takes. Logan makes it clear that killing is still killing, even when the other person may be bad.
The film is very heavy, emotional, exciting, and thrilling to the very end. I've never heard an audience of fellow nerds and middle-aged audience members all sniffle and cry together over a super hero. Logan feels like the closing of a book, the end of something that I've been a part of since my teenage years.
Viewers won't need to see every X-men film to enjoy Logan, the film is very approachable, and the story can be enjoyed by almost any audience member. The journey and story of Logan is one not to be missed, and I'm still thinking about how satisfying and complete this film was days after seeing it. Logan is one of my top superhero films now, and is up high on my list of top films ever. No movie has made me feel like Logan has, and maybe that's my super hero attachment to Wolverine.
Regardless, it's incredible that Logan can accomplish such a cinematic achievement by straying so far from the superhero block buster path, and take time to focus on a relationship instead. Don't miss this movie.
Logan is scheduled to be released on March 3, 2017 in the US in 2D, Premium Large, and IMAX formats.