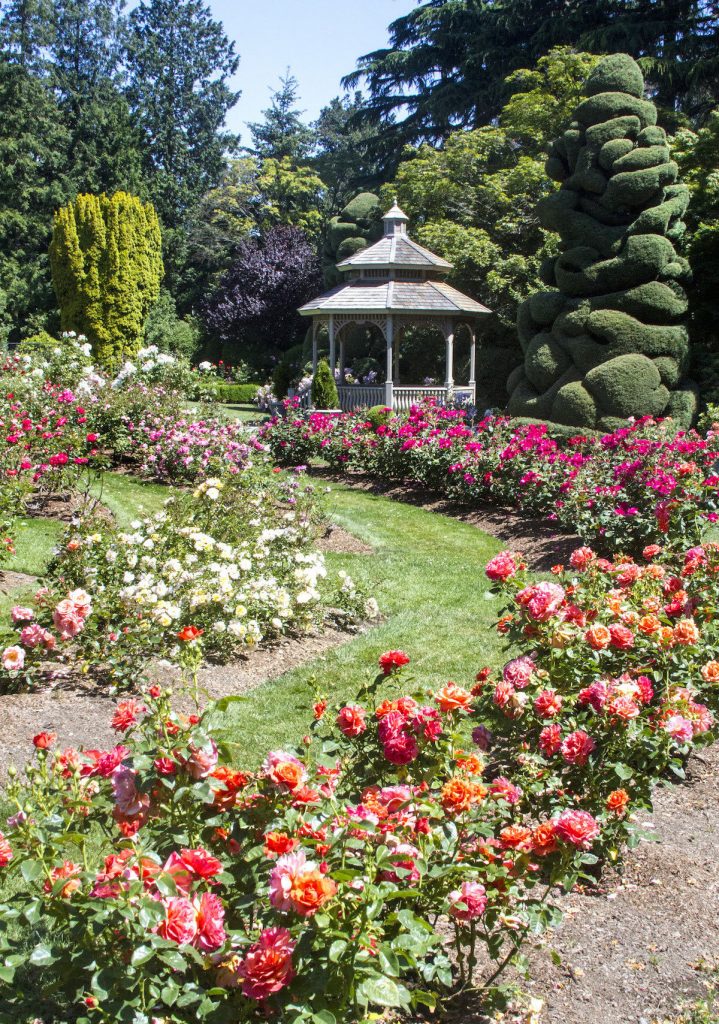 The Seattle Rose Society hosts its annual rose pruning demonstration at the Rose Garden at Woodland Park Zoo. Learn where and how much to cut and how to use your tools properly for correct cuts, and discover the varieties of roses and pruning techniques. Gain insight into the world of roses and how to care for them, and get answers to your questions by rosarians.
The Rose Garden offers a splendid setting for flower lovers to stroll the grass pathways circulating through 2½ acres of rose displays. The garden's extensive array of bush roses, hybrid teas, floribundas, grandifloras, and climbers blend elegantly with the garden's formal architectural design to create a memorable showcase landscape.
WHEN: Saturday, March 4, noon to 3:00 p.m.
WHERE: Rose Garden at Woodland Park Zoo located at N. 50th St. & Fremont Ave. N.
COST:
The demonstration and admission to the Rose Garden is free.
Parking is $6 in the zoo's Hippo Lot at N. 50th St. & Fremont Ave. N.
INFO:
For more information, call Woodland Park Zoo's lead rose gardener at 206.548.2635, or email the Rose Garden at rosegarden@zoo.org. For general zoo information, visit www.zoo.org or call 206.548.2500.
The Seattle Rose Society was started in 1913, making it the oldest horticultural society in the Seattle area. The Society has a roster of more than 200 active and enthusiastic members from all over Puget Sound, the Pacific Northwest and beyond. Members have a wide variety of interests in roses, including gardening, hybridizing, arranging and exhibiting roses. The Society was instrumental in the founding of the Woodland Park Rose Garden in 1924 with the help of the Lions Club.
Accredited by the Association of Zoos & Aquariums, award-winning Woodland Park Zoo is famed for pioneering naturalistic exhibits and setting international standards for zoos in animal care, conservation and education programs. Woodland Park Zoo is helping to save animals and their habitats through more than 35 field projects in the Pacific Northwest and around the world. By inspiring people to care and act, Woodland Park Zoo is making a difference in our planet's future ecological health and sustainability. Free Wi-Fi is available for zoo guests, made possible through products donated by Cisco. For more information, visit www.zoo.org.