[Opera]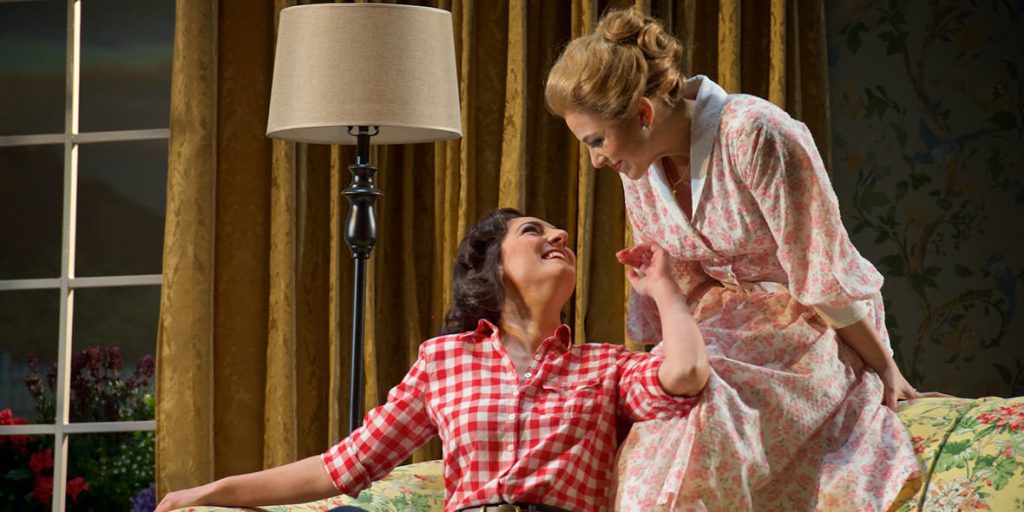 Katya Kabanova
When: Through March 11
Time: 2pm/7:30pm
Where: McCaw Hall
Info: https://seattleopera.org
Written and composed by Leoš Janáček, Katya Kabanova tells the story about a small-town girl Katya who is trapped in a dull arranged marriage, finds true love with another man. Based on The Storm, a play by Alexander Ostrovsky, this three act Opera set in the 1860s Russian town of Kalinov on the shores of Volga River. After Katya's affair is revealed, this riveting story follows through the explosive aftermath with beautiful, romantic music inspired by Slavic folk songs. The show performs in Czech with English subtitles. Approximate running time is 2 hour 10 minutes, including 1 intermission.
[Dance]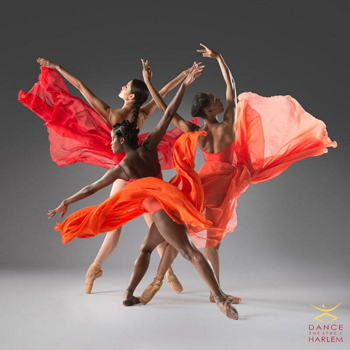 Dance Theatre of Harlem
When: March 11 & 12
Time: Saturday 8pm/ Sunday 3pm
Where: The Paramount Theatre
Info: http://www.stgpresents.org
Presented by STG, The Dance Theatre of Harlem company consists of 14 racially diverse dance artists who perform an eclectic, demanding repertoire. For this program, the Company will perform four exhilarating and thought-provoking works from its repertoire. First is Jose Limón's classic tour de force Chaconne, the riveting solo that has been danced by renowned artists such as Mikhail Baryshnikov, and is often danced at DTH by both male and female solo artists. Next is Nacho Duato's Coming Together, a complex work set to the music of Frederic Rzewski and the words of political prisoner Sam Melville, which examines the interrelated elements of music and sound and how they come together to produce dance. Classic influence meets modern movement in Robert Garland's New Bach, a work that pays tribute to the importance of neoclassical ballet while also bringing together elements of popular dance. Inspired by current social justice issues in America, in particular as they relate to the black community, Francesca Harper's System features the dynamic complexity of John Adams' "First String Quartet" as its soundscape and is a profoundly personal work built in collaboration with the dancers using their own experiences as people of color.
[St. Patrick's Day Celebration!]
St. Patrick's Day Parade 2017
When: March 11
Time: 12pm
Where: Starting from 4th Ave at James St, downtown Seattle
At 12:20 pm, the Irish flag is raised in front of the King County Administration Building, followed by trumpeters playing the Irish and US National Anthems. Then at 12:30 pm, the St. Patrick's Day Parade Grand Marshals and the Honorary Parade Grand Marshal lead Seattle's 46th Annual St. Patrick's Day Parade up 4th Avenue, traveling north from James St to the reviewing stand at Westlake Park. From there participants are invited to travel for free via the Monorail to the Seattle Center for closing ceremonies at the Irish Festival in the Armory at 2:30 pm.
St. Patrick's Day Dash
When: March 12
Time: 8:30 am
Where: Seattle Center
Seattle's largest single-distance run/walk, jog or crawl where the winners cross the finish before the last person starts. The Dash covers nearly 4 miles of city streets with a 10,000+ person ribbon of green. There is no race-day registration. For more information and to register, visit stpatsdash.com.
Irish Festival
When: March 11 & 12
Time: Saturday 12-6pm/ Sunday 10am-6pm
Where: Seattle Center Armory
The weekend Festival is held at the Seattle Center's Armory (formerly Center House), with booths selling Irish and Celtic products, Irish food and libations, Irish music, singing, dancing, the Irish Reels Film Festival, workshops, lectures, cultural displays, an Irish art exhibit, children's contests and activities, etc. On Sunday afternoon, there's a drawing for a Free vacation in Ireland.