By Zita Lam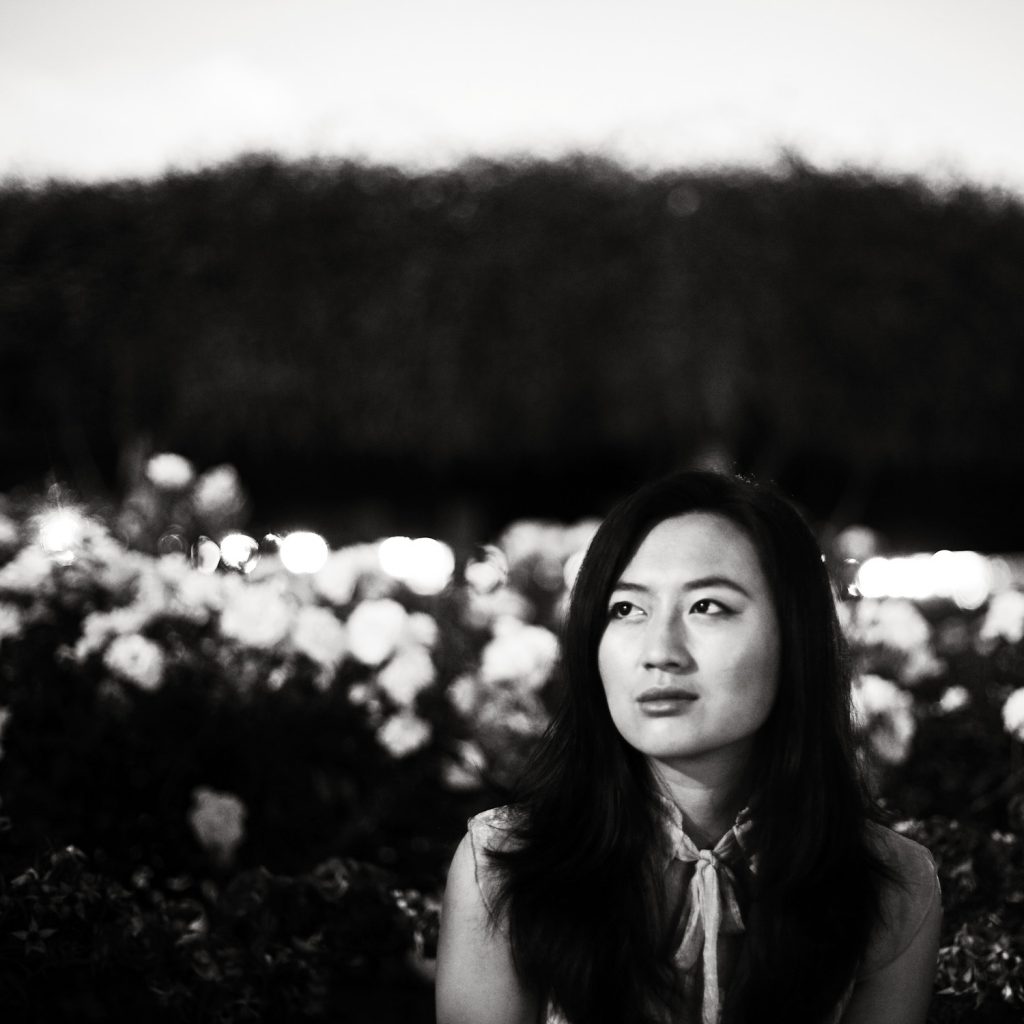 One of the Pacific Northwest's own voices, Ambient-folk artist, Brenda Xu's fourth album "Overflow" has already been featured in several publications before its official release date. On March 24, audiences will be able to listen to all the songs on her much anticipated album, such as "Lovely Storm", the debut single off of the album, on all digital platforms. A week after her successful soft release show at Fremont Abbey Arts Center, Xu opens up to Seattle Chinese Times about her music journey.
Originally from Los Angeles area, Xu started her music career by playing songs at Open Mics in San Diego eight years ago. Before moving to Seattle, her melodic sound, along with well textured instruments, was recorded in two album that respectively released in 2007 and 2009. Following the success of her last album "For The Winter", "Overflow" builds on the guitar and vocal combo with more bold song structures and voice techniques.
As "Overflow" is a further progression of previous albums, there is a message behind Xu's latest project. "The songs are about the overflow of emotions that we feel on the daily basis." She explained, "I think with this new album, I took more chances with some other songs in terms of song structures and instrumentation. 'For the Winter' was when I figured out the styles that I was comfortable with."
Xu's acoustic voice owns the reputation of ambient tones, she remembers listening to artists like Tori Amos and Smashing Pumpkins growing up. She said, "When I was a teenager, probably female artists had the most influence on me. Then I listened to artists such as Amiee Mann and Elliott Smith when I was in college." Her style often compared to other Indie Rock singers and songwriters, and her eager to grow audience in new regions is not any less than any performer.
Going to Europe as a duo with another guitar artist, Xu is looking forward to visiting places like Iceland, Ireland, Scotland, Germany and Italy, "I want to see how people react to me in a different country and figure out which way is more suitable for me to play in and come down to." After her one month long Europe touring in April, she will be touring in East Coast in the fall.
"For the longest time I've been wanting to figure out what my next step is," Xu continued, "I think this is the year that I really want to put myself out there. I feel more confident about my music, and what i putting out there. So this is the year as I feel like I am ready."
Upcoming Shows
Friday, March 10th
Benefit show for Refugee Women's Alliance (REWA) at Conor Byrne
8pm doors/9pm show
Saturday, March 25th
The Beery House
8pm