By Zita Lam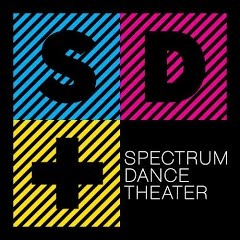 Following the successful opening production of "SHOT" , Spectrum Dance Theater brought back the Rambunctious Series premiering another dance feature called Rambunctious Iteration #3 "The Immigrant" last Thursday, March 2. Along with "(IM)PULSE", which will be opening this summer, these three productions are designed to raise American consciousness of intractable issues including police shootings of unarmed black men, immigration, and violence against LGBTQ people.
For more than thirty years, Spectrum Dance theater has been striving to provide an accessible art form of dance through high-quality and diverse performances. Donald Byrd, the executive artistic director and choreographer, has been leading the company toward the foremost contemporary dance organization in the Pacific northwest since 2002. The theater offers a variety of dance styles, and with the help from the incredible costume design team and musicians, it has attracted many world-class dancers to produce some aspiring works in modern dance.
"The Immigrant" highlights the complex of the music structures, as well as the harmony between the instrument arrangements and the dance performances. The show contains five individual sequences called "While He Was Away", "Paraphrase", "Roaming Ghosts", "Not From Here", and "August 1, 1996". Music from each scene is written by composers who have diverse cultural backgrounds. As much as Spectrum Dance Theater values the new genres of music that "newcomer" have inputted in America's society, they also embraces one's cultural root.
Tania León, for example, is the composer of "While He Was Away". Being a Cuba-American herself, León said, "I have maintained an independent stand in the way I have syncretized my sounds, I have a blend that I feel very comfortable with and this is very hard to explain to anyone. The sounds emerge from me just the way that my pronunciation of English always has a touch of an accent."