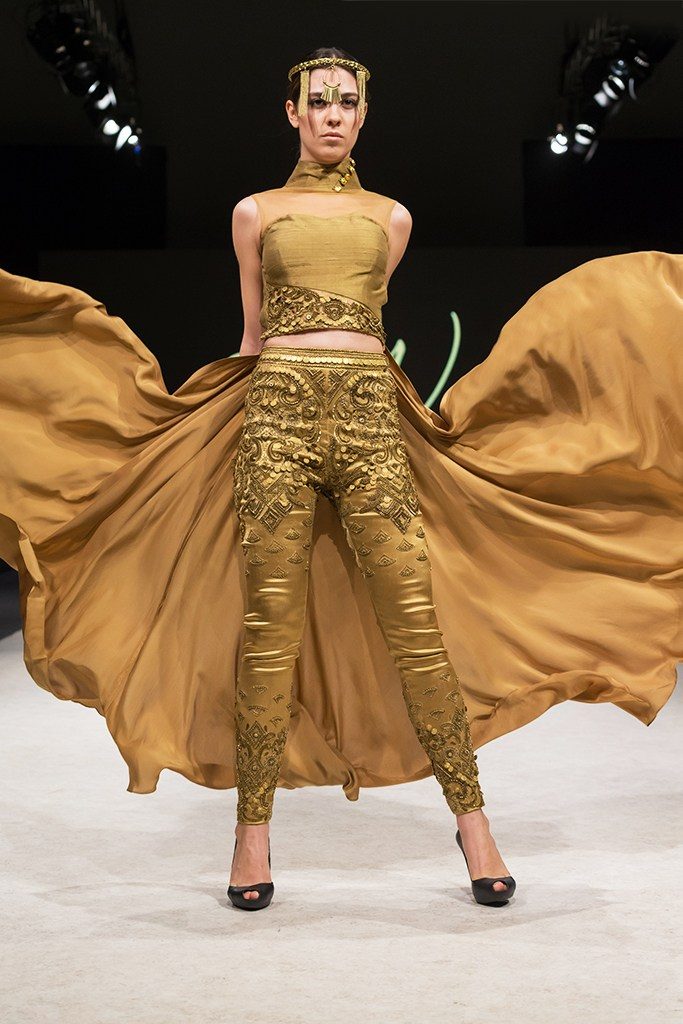 One of the biggest events in British Columbia, the 29th season Vancouver Fashion Week (VFW) will take place on March 20-26 at the David Lam Hall in downtown Vancouver. Additionally, Vancouver Kids Fashion Week (VKFW) will take place on March 25 and 26. Presenting national and international designers' Autumn / Winter 2017 collections, these events have respectively established a global platform while maintaining its support for local talent.
The upcoming Vancouver Fashion Week Fall/Winter 2017 season will begin with the Opening Gala on the night of March 20. This event kicks off the week in style, creating local buzz and steering all attention towards the highly anticipated runway shows. Guests will be treated to a night of sensory indulgence that will include music, performances, and a sneak preview of the designer collections. Line-up of hand-picked talent from across Canada, and around the world, will showcase their designs over the 7 days. Returning designers include, KATHERINE TESSIER (Canada) and TIELER JAMES (USA) whom will grace the runway amongst first-time showers such as, HATTITUDE BY CHRISTINA LICHY (Denmark) and WILDFRÄULEIN 71 BY ROOP SHIMURA (Japan).
For the Vancouver Kids Fashion Week, its two-day event is dedicated to children's fashion and creativity, including BLAKE & RILEY (Vancouver) and SOCIIAL COLLECTIVE (Toronto) kid's fashion designers, amongst many others as part of our FW 2017 lineup. Following the success of the first season during SS17, VKFW is excited to continue highlighting kids designers on their platform.
About Vancouver Fashion Week
VFW is the fastest growing fashion week in the world and the only industry event that actively
seeks out to showcase international award winning designers from over 25 global fashion
Capitals. For 29 seasons, Vancouver Fashion Week has celebrated multiculturalism and up-and-coming on their runways. We strive to identify undiscovered designers by providing an accessible and internationally reputable platform. Through international media coverage and cogent buyer connectivity, VFW has provided the exposure to project past designers on to the stages of success.