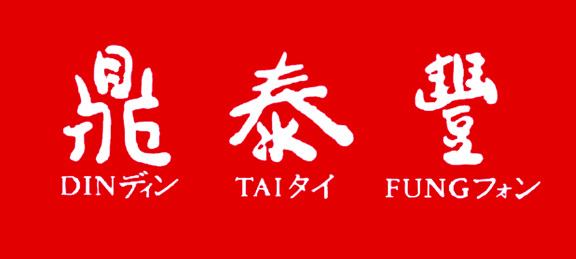 (WASHINGTON, D.C.) –  Madison Marquette announced today that Pacific Place will hold a ribbon cutting ceremony on March 9th to celebrate the opening of its newest restaurant, Din Tai Fung. With only six U.S. restaurants, Din Tai Fung's Pacific Place opening is the restaurant's first downtown Seattle location. Din Tai Fung will be located on level four of the shopping center in a 9,216 square-foot space. The ribbon cutting ceremony will begin at 10:45 a.m. and is free and open to the public. Din Tai Fung will open for business directly afterwards at 11:00 a.m. The restaurant's hours will be Mon.–Fri. from 11:00 a.m.–10:00 p.m. and Sat. and Sun. from 10:00 a.m.–10:00 p.m.
"Since we announced Din Tai Fung's opening at Pacific Place, there has been an incredible amount of interest and excitement from the community," said Tory Glossip, Vice President, Management Services, Pacific Place. "We are honored that Pacific Place will be the only downtown Seattle location for Din Tai Fung, and anticipate that it will be a big hit with both our local and international clientele."
Founded in 1958 in Taiwan, Din Tai Fung is one of Taiwan's most celebrated restaurants and is famous for its delicately steamed dumplings. The restaurant currently operates more than 100 locations worldwide with branches in Japan, the United States, South Korea, Singapore, China, Hong Kong, Indonesia, Malaysia, Australia, Thailand and most recently in Dubai. Din Tai Fung is now giving people throughout the world the opportunity to experience a classic "taste of Taiwan."Din Tai Fung's restaurant philosophy focuses on its attention to detail, friendly service and creating a warm and inviting experience for its customers, which embodies Din Tai Fung's principles and brand values.
Din Tai Fung will feature popular dishes including its famous "Xiao Long Bao," also known as "Soup Dumplings," as well as shrimp and pork wontons with spicy sauce, shrimp fried rice and sautéed string beans with garlic.  In addition, Din Tai Fung's beverage selection offers a wide-variety of hand crafted teas and smoothies, wines by the glass and bottle, domestic and imported beers, and a selection of unique Din Tai Fung cocktails.  The restaurant also offers its own beer called "Din Tai Fung Lager."
"We are so thankful for the overwhelming support we've received since we opened our first store in Bellevue six years ago, and are excited to be opening our third restaurant in the heart of the Emerald City," said David Wasielewski, Managing Partner, Din Tai Fung. "We believe this downtown Seattle destination at Pacific Place will be a great market for us and we look forward to servicing the local clientele as well as the area's out of town visitors."
The opening of Din Tai Fung at Pacific Place is part of the first phase of Madison Marquette's redevelopment plan for the center. Recent steps include the purchase of the attached parking garage in the fall of 2016 from the city of Seattle and an introduction of an active pop-up store program that showcases art, new retail brands and experiences that reflect the future of Pacific Place.   Madison Marquette will be sharing information on their upcoming renovation in the near future