The 5th Avenue Theatre has announced an incredible seven-show lineup for its 2017/18 season, which includes a mix of regional premieres, contemporary hits, a classic, a national tour direct from Broadway and a thrilling world premiere.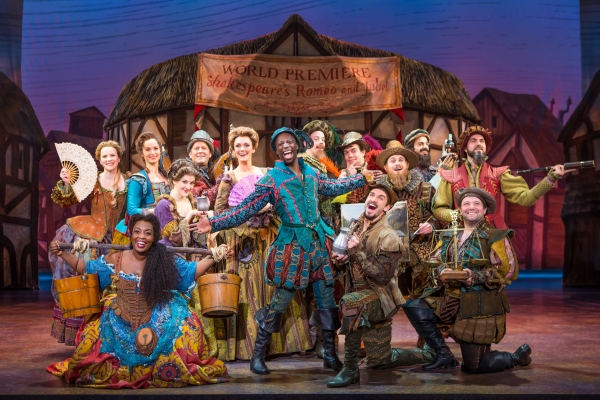 Something Rotten! (September 12 – October 1, 2017)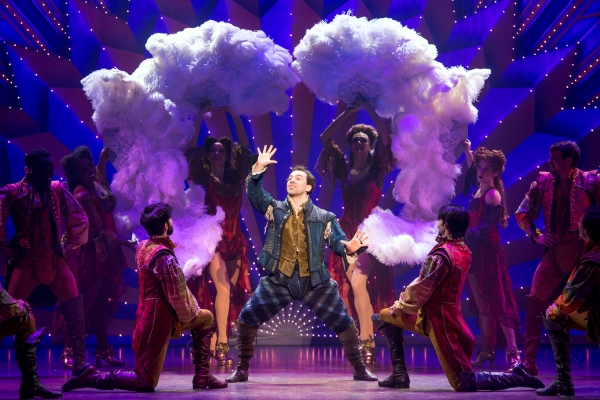 The 2017/18 season opens with the completely original comedy smash, Something Rotten! . Brothers Nick and Nigel Bottom (Tony® nominee Rob McClure and Broadway's Josh Grisetti) are desperate to write a hit play but are stuck in the shadow of that Renaissance rock star known as "The Bard" (Tony® nominee Adam Pascal). When a local soothsayer foretells that the future of theater involves singing, dancing and acting at the same time, Nick and Nigel set out to write the world's very first musical! But amidst the scandalous excitement of Opening Night, the Bottom Brothers realize that reaching the top means being true to thine own self… and all that jazz.
Ragtime (October 13 – November 5, 2017)
A story about the American Dream. With sublime melodies and a deeply compelling story of love at its core, Ragtime is a musical theater masterpiece that will inspire and touch the soul. It's the turn of the century; everything is changing and anything is possible. Set in the volatile melting pot of New York City, three distinct American stories are woven together—a determined Jewish immigrant, a daring Harlem musician and an upper-class mother, united by their courage, compassion and belief in a better tomorrow. With a compelling book by Terrence McNally and a glorious score by Stephen Flaherty and Lynn Ahrens, Ragtime was nominated for 13 Tony Awards® and was honored with awards for Best Book and Best Score. Directed by Peter Rothstein, this 5th Avenue production will be modeled after the critically acclaimed engagement at Theatre Latté Da in Minneapolis with a streamlined set and cast, allowing the glory of the music and the stories to take center stage. The Twin Cities Arts Reader proclaimed in its review, "This production is not only very entertaining, its glaring relevance to today's America reaches to the very heart." This will be the first time Ragtime is produced on The 5th Avenue stage and will be performed in collaboration with Asolo Repertory Theatre in Florida.
Irving Berlin's Holiday Inn (November 24 – December 31, 2017)
(c) Diane Sobolewski
Inspired by the Oscar-winning film. Jim leaves the bright lights of show business to settle down on a farm in Connecticut—but he finds the simple life is not as simple as he thought. Things take a spectacular turn when Jim meets Linda, a spirited school teacher with talent to spare. Together, they turn the farmhouse into a fabulous inn with dazzling performances to celebrate each holiday.
INTERMISSION! THE MUSICAL! (February 9 – March 4, 2018)
A sensationally funny new musical from the master of wacky comedies including cinematic sensations Airplane! and The Naked Gun, Jerry Zucker. INTERMISSION! is the story of two dim-witted brothers who come to Potku-Potku (a tiny monarchy located… somewhere…) after receiving an email from someone they never heard of, claiming that money has been left to them by a relative they never knew they had. They each fall in love, get caught up in a military coup, join a band of revolutionaries and have to save the country—of course.
Ride the Cyclone (March 9 – May 20, 2018)
The 5th Avenue Theatre continues its annual partnership with its neighbor and collaborator, ACT – A Contemporary Theatre with the Pacific Northwest premiere of a new musical. When the St. Cassian High School Chamber Choir boarded the Cyclone roller coaster, the front axle broke, sending them to their tragic demise. Trapped in fantastical carnival-like purgatory, the recently deceased teens discover a mechanical fortune teller, who invites each of them to tell their tragic stories of a life interrupted, with the promise of a prize like no other. This is Ride the Cyclone, a wildly original new musical. Part comedy, part tragedy, and completely unexpected, this wonderfully weird story is at every turn satirical, macabre, creepy, campy and hilarious.
Kiss Me, Kate (April 6-29, 2018)
Kiss Me, Kate is the multi-Tony Award®-winning Cole Porter masterpiece that set the standard for great musicals and then broke the mold. A play-within-a-play inspired by William Shakespeare's The Taming of the Shrew, this feisty sensation is a true battle of the sexes. A charming leading man and his superstar ex-wife are starring in a production of the Bard's famous play. Both on stage and off, they revel in combat and romance.
The Hunchback of Notre Dame (June 1-24, 2018)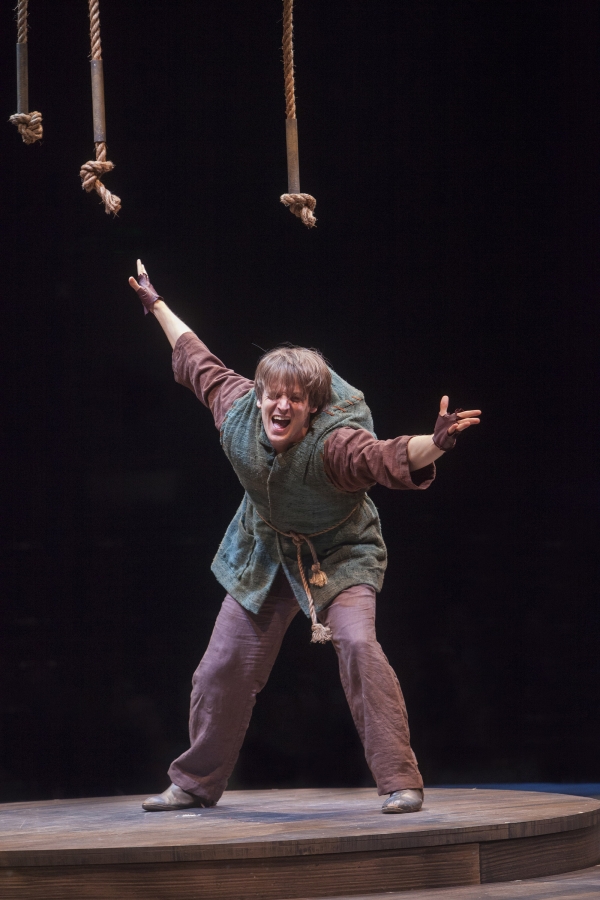 This remarkable work complete with a 30-person choir is a tale of sweeping romance unfolds onstage on a grand scale. A glorious reimagining of Victor Hugo's epic masterpiece, this powerful tale of love, faith and prejudice will leave audiences utterly spellbound. The lush, beautiful score is unlike anything in musical theater today, featuring songs from the Disney animated feature and new music from legendary composer Alan Menken (iconic Disney films and Broadway musicals including: The Little Mermaid, Beauty and the Beast, Aladdin and Newsies) and lyrics by Tony Award®-winner Stephen Schwartz (Broadway sensations including Wicked, Godspell andPippin).