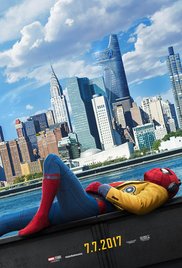 無論你是漫威 (Marvel) 還是 DC 漫畫的忠實粉絲,2017 年都是一個令人期待的一年。相信不少看過「盧根」(Logan) 的朋友,對這十七年內出現在多套狼人電影或是 X 戰警系列的角色依依不捨。可是,請盡快抹過眼淚因為陸續而來的英雄電影將會令你另眼相看。
星際異攻隊 2
Guardians of the Galaxy: Volume 2
上映日期:2017年5月5日
工作室:漫威
導演:James Gunn
演員:Chris Pratt, Zoe Saldana, Dave Bautista, Vin Diesel, Bradley Cooper, Michael Rooker, Karen Gillan, Djimon Hounsou, John C. Reilly, Glenn Close, Kurt Russell, Sylvester Stallone, and Benicio del Toro.
神奇女俠
Wonder Woman
上映日期:2017年6月2日
工作室:華納 (WB)
導演:Patty Jenkins
演員:Gal Gadot, Chris Pine, Robin Wright, Connie Nielsen, Elena Anaya, Lucy Davis, Danny Huston, David Thewlis, and Ewen Bremner.
變形金剛5:最終騎士
Transformers: The Last Knight
上映日期:2017年6月23日
工作室:Paramount
導演:Michael Bay
演員:Mark Wahlberg, Anthony Hopkins, Josh Duhamel, Laura Haddock.
蜘蛛俠:強勢回歸
Spider-Man: Homecoming
上映日期:2017年7月7日
工作室:漫威 / 索尼
導演:Jon Watts
演員:Tom Holland, Robert Downey Jr., Marisa Tomei, Michael Keaton, Jon Favreau, Logan Marshall-Green, Zendaya, Donald Glover, Martin Starr, Tony Revolori, Hannibal Buress, Tyne Daly, and Angourie Rice.
雷神 3:諸神黃昏
Thor: Ragnarok
上映日期:2017年11月3日
工作室:漫威
導演:Taika Waititi
演員:Chris Hemsworth, Tom Hiddleston, Jaimie Alexander, Cate Blanchett, Marc Ruffalo, Anthony Hopkins, Benedict Cumberbatch, Idris Elba, Tessa Thompson, Karl Urban, Ray Stevenson, and Jeff Goldblum.
正義聯盟
Justice League
上映日期:2017年11月17日
工作室:華納兄弟
導演:Zack Snyder
演員:Henry Cavill, Ben Affleck, Amber Heard, Gal Gadot, Amy Adams, Jason Momoa, Ezra Miller, Ray Fisher, J.K. Simmons, Willem Dafoe, Diane Lane, Connie Nielsen, Jeremy Irons, Jesse Eisenberg, Ciarán Hinds, and Kiersey Clemons.
星球大戰:最後的绝地武士
Star Wars Episode VIII: The Last Jedi
上映日期:2017年12月15日
工作室:迪士尼
導演:Rian Johnson
演員:Mark Hamill, Daisy Ridley, John Boyega, Adam Driver, Domhnall Gleeson, Carrie Fisher, Oscar Isaac, Laura Dern, Gwendoline Christie, Lupita Nyong'o, Andy Serkis, Billie Lourd, Warwick Davis and Benicio del Toro.