By Zita lam
"

As delicate as a flower

"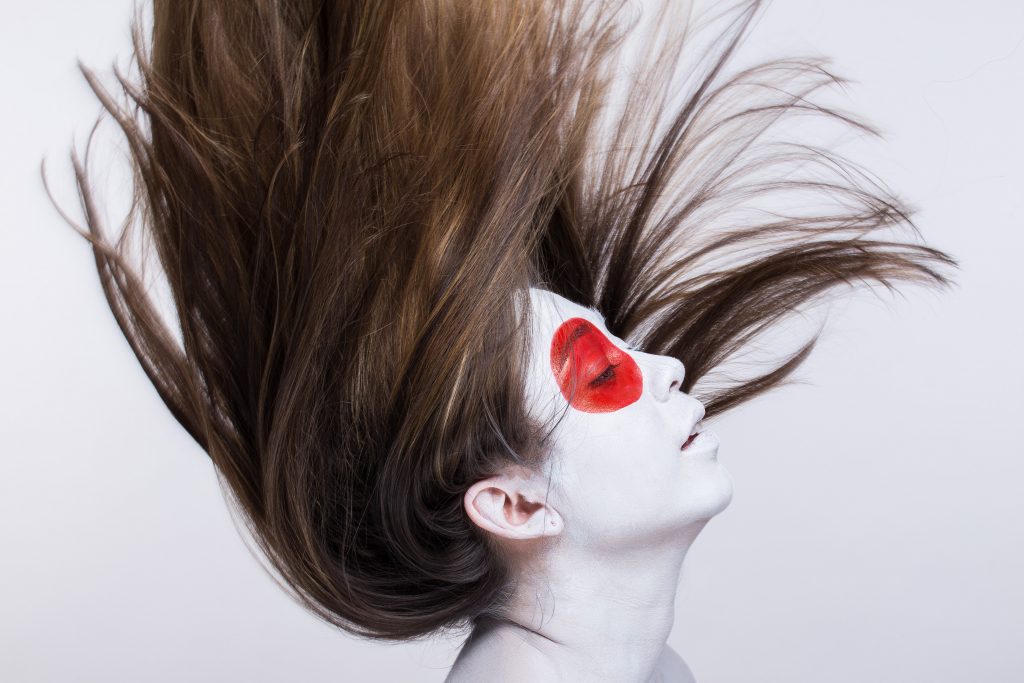 As a way to promote the "AMPLIFY! Raising Women's Voices" campaign, Sound Theatre Company is presenting three plays and musicals written and directed by women this year. The first production to kick off the season, "Nadeshiko", opened at Center Theatre in the Seattle Center Armory on April 13 and runs through May 6.
While sexism and racism have existed for centuries,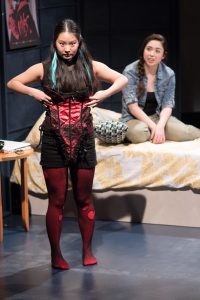 Seattle-based artist Keiko Green has strived to present a story that challenges the stereotypes of women and their beauty. This world premiere explores sexual encounters and fetishes that our society perceives toward Asian women. Inspired by the Japanese term "Yamato-Nadeshiko", meaning ideal beauty of Japanese women through characteristics of softness and obedience, it tells a story of women from two different generations.
Set in present time in the United States, Risa (Maile Wong) searched Craigslist for odd jobs to earn rent money. One of her job was to fulfill a white-haired man's desire of watching her read a book naked.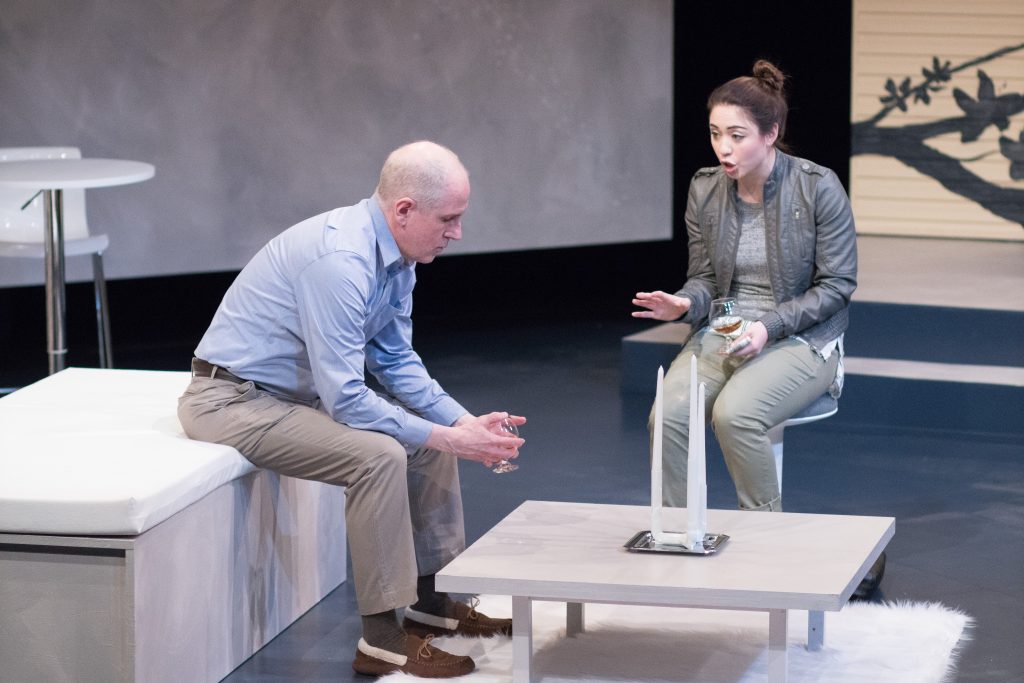 After storming out of the man's house without completing the task, she and the white haired man (Greg Lyle-Newton) built up an unexpected relationship. On the other hand, Risa's cousin Sue (Mi Kang) was respectively open with this peculiar gig. Sue even utilized the "Asian fetish" to embrace her camgirl career. The timeline of the play transitioned back to WWII in Japan, where a young Nadeshiko was assigned to act as caregiver to Kamikaze pilots. Green compares the idealizes of women's beauty in the different eras throughout her play, making the the audience consider: "Has the label changed ever since?"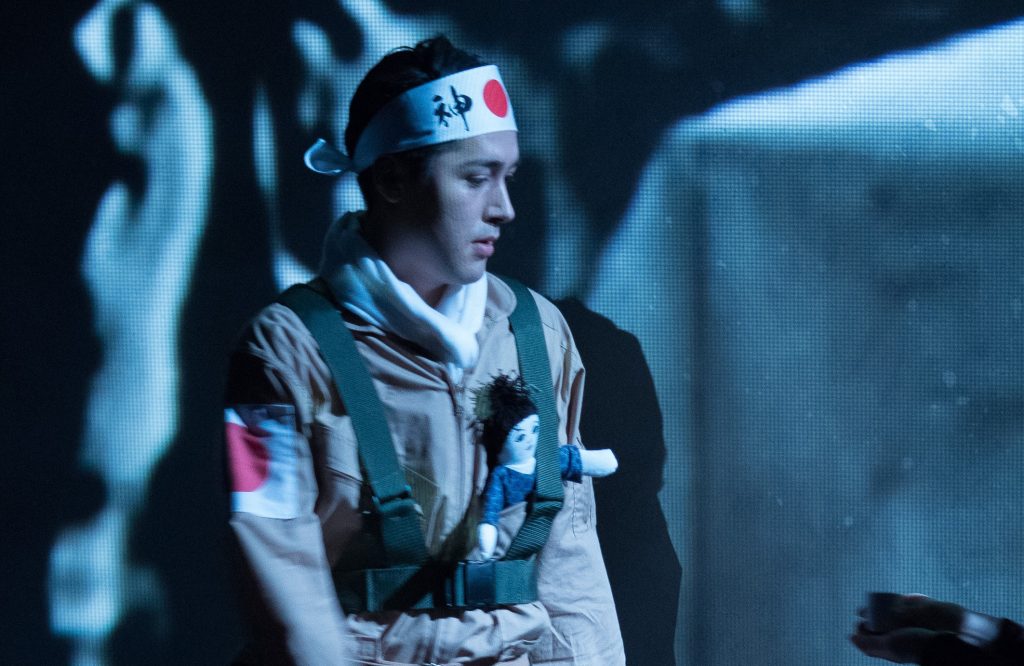 "Nadeshiko" covers a broad-wage of topics: women's power, voices, roles, and especially their life toward fetishism. With the help of director Kaytlin Mclntyre, the show effectively touches base with many sensitive elements regarding feminism. The stage setting helps separating two different eras and to create different sensations as the story goes on. However, some dialogues seem tedious and irreverent as the characters repeatedly circled around the same argument. Although the story has series of events based on "Asian fetish", the scenes lacks focus making the story become loose and incomplete. Overall, cast's performance, lighting and visual effects are remarkable. "Nadeshiko" certainly has the unique personality and entertainment you won't want to miss!
"Nadeshiko" ends May 6. For more information, visit http://www.soundtheatrecompany.org