While the sun is out, there are plenty of opportunities to capture amazing images of sights that all of your social media followers will like. Seattle's full of an abundance of nature beauty, but sometimes don't we all want to get away from the busy city to explore a spot to take the perfect shots? Here are the most spectacular places you should visit during springtime around Seattle.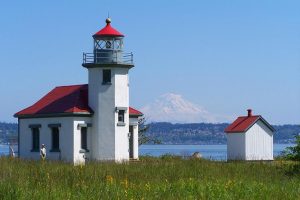 Point Robinson Lighthouse
Only a short ferry ride away from Seattle, Point Robinson Lighthouse is located on the Vashon Island. Its signature red and white exterior walls stand sharply on the luscious grounds, and if you are lucky you may see Mt. Rainier in the background. The island's only lighthouse station offers weekend and week-long stays in the two renovated keepers' quarters. The residents share the beach around the the lighthouse and other features of the historic light station.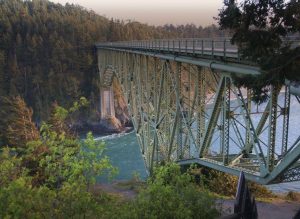 Deception Pass
Deception Pass is the strait separating Whidbey Island from Fidalgo Island, located just northwest of Seattle in the Puget Sound. A pair of bridges, known as Deception Pass Bridge, crosses through Deception Pass offering unbelievable views of Skagit Bay and the Strait of Juan de Fuca. These bridges on highway 20 are on the National Register of Historic Places.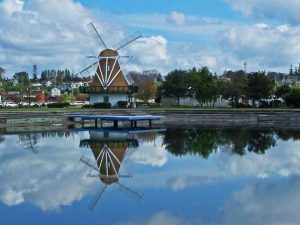 Windjammer Park
Windjammer Park is the major community park in Oak Harbor. Many visitors from all around come to the park to relax, play, and view its signature windmill. Windjammer Park is about a two hour drive from Seattle.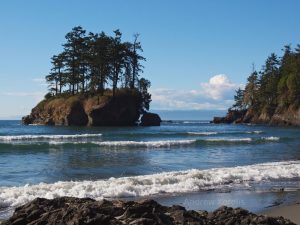 Salt Creek Recreation Area
Salt Creek Recreation Area is a 196 acre park located west of Port Angeles, near the city of Joyce on U.S. Route 101. The park was previously Camp Hayden, a World War II military camp built between 1942-1945. Salt Creek Recreation Area is a sanctuary for camping and exploring marine life around Tongue Point.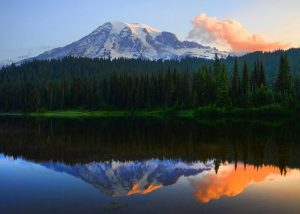 Reflection Lakes
Reflection Lakes lives up to its name as Mt. Rainier's stunning reflection is casted along its crystal waters. Its picture-perfect beauty makes it one of the most photographed areas of the park — and you can get there by car. On a peaceful day, the reflection is almost too grand! For the best view, walk to the end of the turnout.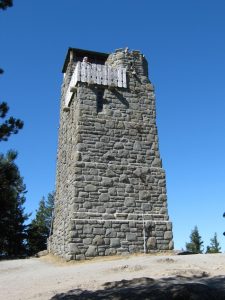 Mount Constitution
Mount Constitution is a mountain on Orcas Island, the highest point in the San Juan Islands and the second highest mountain on an ocean island in the contiguous 48 states. A stone observation tower patterned after a medieval watch tower stands at the summit. It was designed by architect Ellsworth Storey and built by the Civilian Conservation Corps in 1936.