By Zita Lam
2017 is definitely the year of women, as their voices and messages are being heard with a strong feminist-focus line up throughout the theatre industry in Seattle. Pratidhwani's "Chitrangada" is no exception, this Indian dance-ballet tells the tale of a warrior princess battling the meaning of true beauty within.
Co-presenting with ACT Theatre, Pratidhwani brings the ancient story, created by Nobel laureate Rabindranath Tagore, to a 360-degree arena stage. Pratidhwani, a non-profit organization, is devoted to promote performing arts of South Asian and a recipient of the ArtsFund's Multicultural Arts Project for 2017. Thanks to a group of 80 volunteers, who had dedicated eight months of their time learning ancient indian choreography, "Chitrangada" opened on April 28 and runs through May 20.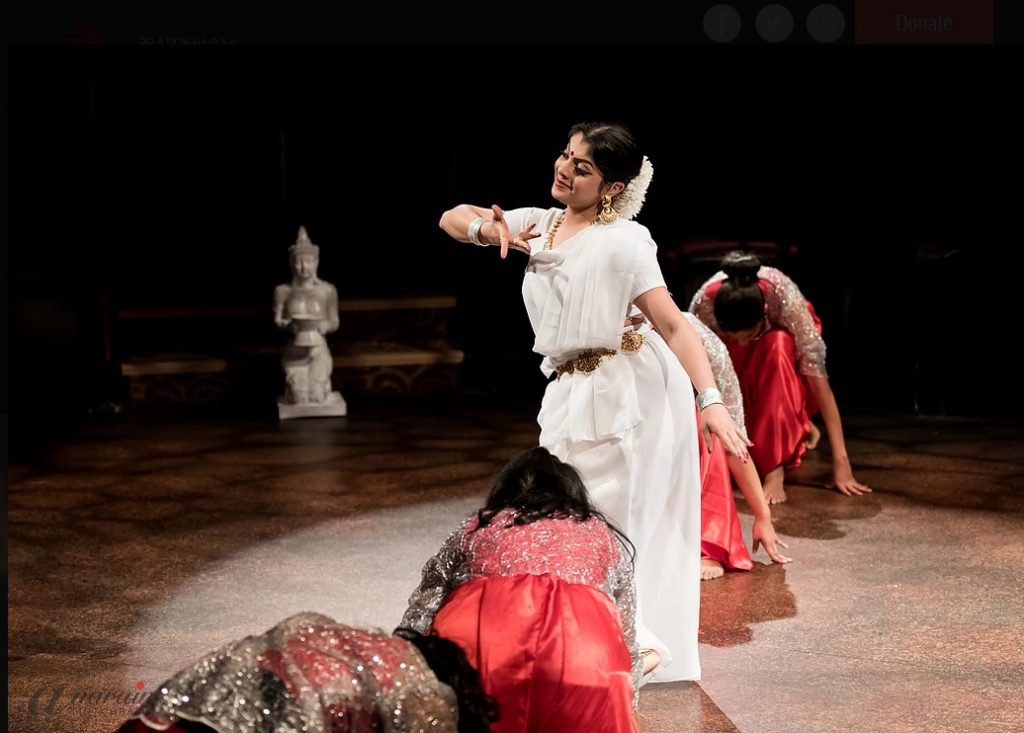 The play follows Princess Chitrangada's journey to find love without giving up her unique identity. Unlike any other girls who highlight their feminineness, Chitrangada is raised to be a great warrior her whole life. The insecurity of her appearance becomes a concern when she encounters the handsome Arjun. Chitrangada's fear of being rejected by the greatest man she has ever met, leads her to seek help from the god of love, Madan. Madan transforms Chitrangada into an incredibly beautiful woman and successfully draws the attention of Arjun. Chitrangada does not realize that she has given up her extraordinary talent until her village is under attack. After all, her bravery and strength are the strongest armor that defines beauty.
This dance-ballet fully delivers India's cultural heritage to the stage, immersing the audience with all elements the production offers. Director Moumita Bhattacharya cleverly turns this simple story into a complex performance, supported by her fantastic teams of stage setting, lighting design, traditional garments, choreographers, and sound effect. As the story is mostly told by contemporary Indian dance forms, two storytellers are designated to narrate the events throughout the show. It definitely adds great depth to the story structure as well as separating the timeline and background settings. Dancers' precise body movements and language allow audiences to perceive messages effectively and the colorful costumes add another layer of delight into this classical performance. Ultimately, Chitrangada is entertaining as well as inspiring.
"Chitrangada" is not only one of India's foremost literary doyens, it is also a symbol to embrace one's culture for Pratidhwani. "For similar to Princess Chitrangada, we too, at Pratidhwani, thrive in our uniqueness, we celebrate our reason for being, and dare we say, that we too demand that we be loved." Bhattacharya concluded at the end in the director's note. It also sums up the wisdom that lies beneath this well known story.
Running time: 2 hours and 30 minutes, with one intermission
For more information, visit http://www.acttheatre.org/Tickets/OnStage/Chitrangada#About